A Forensic Scientist's
Path to Transforming Stress
Interviews written and condensed by Tara Luther, Promega
Share this article
Many analysts work in the background helping to develop investigative leads. Too often this also correlates to not receiving the benefits other positions may have to combat stress, vicarious trauma, and burnout. At ISHI 30, Amy Jeanguenat and Cathy MacMillan hosted a roundtable lunch discussion on stress in the forensic industry, coping mechanisms, and resources/research needed to evolve.
A quick look through the post-show survey showed that many were looking for more information on identifying and overcoming vicarious trauma in the forensic science industry, so we asked Amy and Cathy some follow-up questions to help you recognize the signs within yourself and others and to provide resources for those experiencing vicarious trauma.
Amy and Cathy, thank you very much for talking with us.

How did you both become interested in the topics of vicarious trauma and mindfulness?

What was your motivation behind leading the table topic discussion at ISHI?
CATHY: It was four years ago for me. I was dealing with a very difficult post-conviction case, feeling the burden of a large caseload, had personal stress from a divorce, was raising teenagers, and working through a past trauma that I never spoke about. A counselor introduced me to the topic. I really want dialogue around this topic to be more predominant and I reached out to ISHI to see what could be done at their 30th conference. Mental health is so critical in any career and it's time caseworkers started opening up. Happy caseworkers, happy scientists lead better lives. Carol Bingham at Promega introduced me to Amy and I was happy to see she had been involved in the dialogue of stress, vicarious trauma, burnout as well as strategies to use in the forensic industry. The reason I wanted to bring this topic up at ISHI was one of the main reasons I went into forensics. I wanted to help people. I have witnessed the effects of vicarious trauma in co-workers, family members and of course myself. I felt perhaps the young scientists could learn from my story.
AMY: I was happy Cathy and I were introduced and that she was so vulnerable with me from the start about what led her to learning about vicarious trauma. I hadn't heard of it either when I initially felt symptoms and just chalked up changes to my own perspectives and the chronic stress I felt as just being part of the job. I felt inadequately supported in my own experiences and looked to other industries that have been more proactive in dealing with tools to combat stress, depression, anxiety and pain. I enrolled in a mindfulness-based stress reduction program which improved my ability to communicate what I was experiencing and provided new tools to use. Although I found little support, I knew I couldn't be the only one dealing with impact of working in the criminal justice field. I dove into learning as much as I could about resiliency skills to help myself but knew I wanted to be able to pass information along to my colleagues. I have seen over the past couple years that when there are opportunities to connect, such as with the ISHI table discussion or through workshops, it becomes easier for people to open up and seek tools to help themselves.
Why do you think this topic hasn't been widely discussed previously?
CATHY: In forensics, I feel the culture is just to do the case, keep your number's up and once you complete the murder or rape you are working on, grab the next one. Culture in criminal justice values stoicism and there can be a reluctance to discuss anything where we may appear weak.
AMY: When I first started telling people I was bringing mindfulness and resilience to forensics I would get funny looks. Some of my first interactions I received responses such as 'forensics is just a negative space, its always been this way, it will never change;' ' I think you have to be a special person to do forensics, there needs to be a part in your brain you just close everything you see away in; ' I've been around since the beginning of AFIS, this is just how the field is.' The biggest take away from these interactions was that education and awareness was needed first. I'm never one to like the response- that is just how things are- so I set out to change that!
What are the signs of vicarious trauma?

How might someone recognize these signs within themselves, and how might a manager recognize these signs in their employees?
CATHY: Personally, one-way vicarious trauma showed up for me is in how I raised my kids. I was especially fixated on trying to prevent them from being sexually assaulted, a direct response to my caseload and what I witnessed at work. This affected what they were allowed to do and who they spent time with. My sleep was also often affected as I found it hard to stop thinking about the endless tasks at work and managing a CODIS unit. I was often only getting between 2-5 hours of sleep when I was in a place of not effectively managing chronic stress.
AMY: Vicarious trauma can show up psychologically affecting safety, trust, and intimacy; it can affect frame of reference such a world-views and spirituality and it can have a sensory impact on bodily experiences such as feeling numb. Symptoms of vicarious trauma may be feeling on edge a lot or depressed about experiences encountered in casework, avoidance of certain activities or situations because of remembrance of frightening things encountered in casework, or experiencing intrusive thoughts that are hard to let go of resulting from work experiences. Recognition becomes easier when there is education and resources available to employees and when they feel supported by upper level management.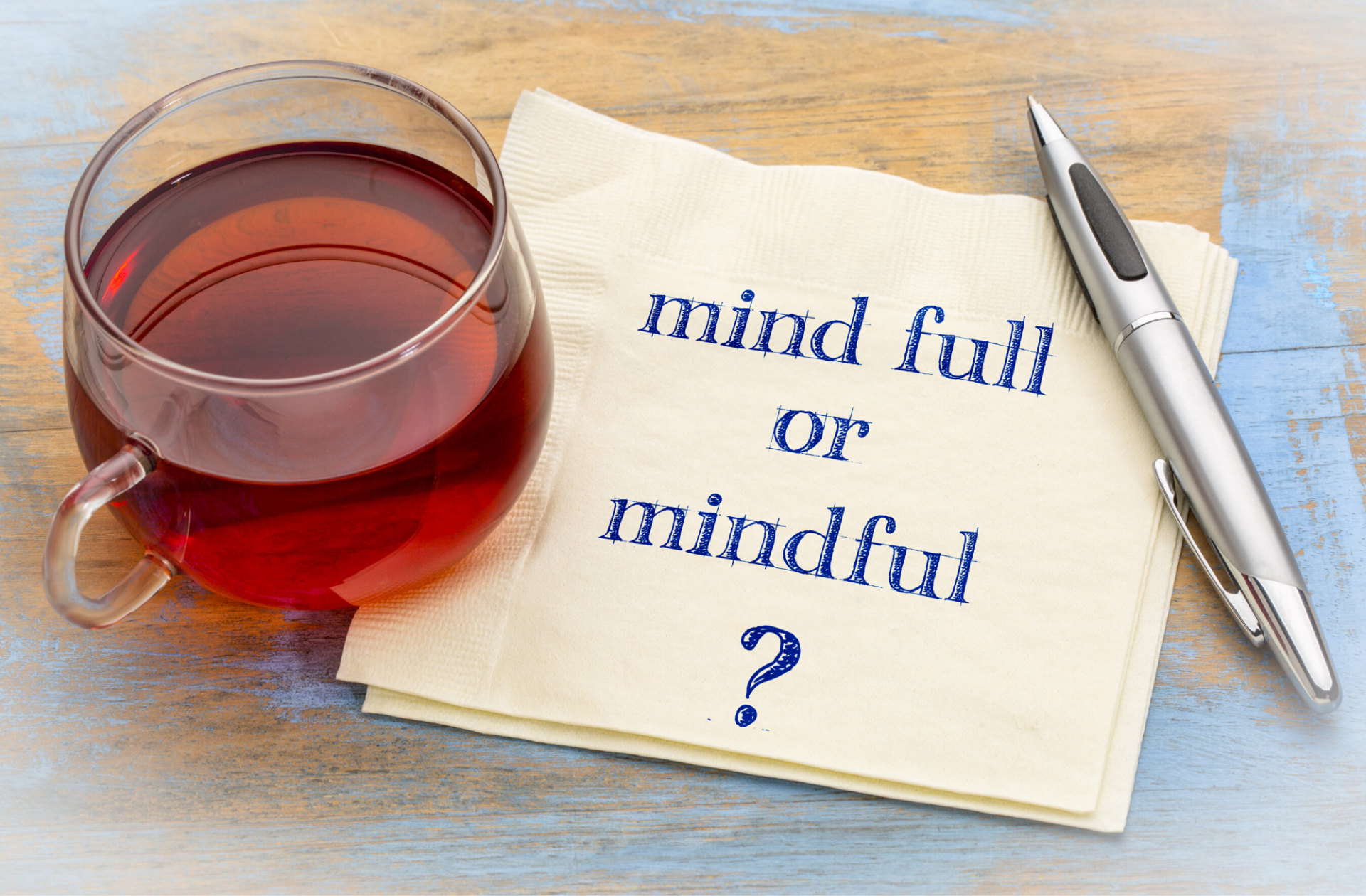 Do you have any recommendations for those who are experiencing stress?

Do your recommendations change depending on their level of seniority within the lab?
AMY & CATHY: There are many ways to mitigate stress, the only way to eradicate stress is to remove the things that cause it. Often times people want to start there, by identifying the cause of stress, blame it and make it someone else's problem to fix it. However, causes of stress in an organization have deep roots in the culture of the agency or system as a whole. These are not easily fixed things.
No matter your position, you need to start with yourself. When you are your best self as an individual it is easier to help your organization and when the organization is in a good place, it is easier to affect the system. Senior scientists may find it helpful to seek out other projects at work or even take a leave of absence. Looking for other tasks like QC duties, validation, data entry, seeking promotions outside of casework such as supervisory roles could help with the daily stress of casework. It is important to know when to pull yourself out of the lab and off of casework. Evidence based techniques that can move anyone, analysts and management, to a more balanced state include: meditation, gentle movement, mindfulness, gratitude, self-reflection, & compassion practices.
Are there programs or resources available for those experiencing vicarious trauma??
AMY & CATHY: Most State agencies have employee assistance programs (EAP) that can be a good place to start to better understand the resources available through work. An EAP may connect you with a counselor or a peer support system. Your medical doctor may also have ideas for your specific wellness initiative. Finding someone to talk to and connect with is important and it might not be the first counselor or peer supporter that you meet. Although, agencies that have implemented peer support have found value in having employees connect with others who have shared similar experiences and can offer hope. Some organizations have also successfully integrated therapy dogs to force employees to walk away from the desk and take a break.
AMY: One of my goals is to continue to progress the field in this area and I use a combination of my experience working in criminal justice with certifications in ancient wisdom, meditation, mindfulness, and yoga. I merge modern science with ancient wisdom to bring evidence-based techniques to criminal justice professionals to build resilience- the ability to bounce back from stress and trauma a little easier.
Mindfulness for the Forensic Practitioner
Amy Jeanguenat, Principal Consultant at Mindgen, describes what mindfulness is and how it can help a person to manage their stress, improve their decision making skills, and may one day help to reform the criminal justice system.
Are there simple exercises that you can recommend for someone experiencing stress in the moment?
CATHY: I am a huge proponent for exercise of any type. I used to run a lot to help with the stress, I developed asthma probably because of exposure to bleach and mold in our lab. Because of my asthma I gave up running and started yoga and hiking. I also got back to my piano and started playing daily. I find it challenging to play with emotion. I think as forensic scientists we learn to survive with a Teflon exterior. Somehow though, we have to be able to turn on those emotions when needed and turn them off during casework. I also believe strongly in having a great circle of friends that you can plan ski trips with, or lunches or trips.
AMY: Yes, what Cathy says- connection with friends, engaging hobbies, and physical movement are all resilience techniques and positive coping skills. A simple exercise is to do in the moment is to work with your own breath patterns. When your brain senses stress it starts the stress response which can increase heart rate, modify blood flow, and release hormones just to name a few. Slowing the breath is a quick way to tell the brain to chill out. When the diaphragm is activated it sends signals back to the brain that everything is okay and the body can return to a balanced state. Check out these 5 breath techniques that can be used in the moment or practice with them overtime to train your brain not to trigger so easily.
Is this a topic that is mentioned to students currently enrolled in forensic science programs?

If not, do you think it should be included in the curriculum?
AMY: Discussions around mindfulness in general are more commonly found at Universities but I am not aware of forensic programs that have made it a priority to prepare students in such a way to support their body, mind and spirit as they enter the forensic field. Starting to raise awareness at the University level and integrating resiliency programs will be key to future success. Some agencies are already creating interview techniques to identify people who have coping skills that could be utilized in the face of adversity and filtering out people who might not have developed those skills yet. As resiliency can be cultivated ideally it will be integrated during University studies, in on-boarding training, and continue to be made a priority throughout a person's career.
CATHY: I don't believe we spend near enough time honestly talking about the stress of this career. There is a false reality about forensics. We're not CSI we don't solve a case in 60 minutes. The TV viewer who thinks this is cool, walks away at the end of the show. As forensic scientists, we may look at evidence over an over again for biological fluid and DNA that have been utilized in sexual assaults and homicides.
Attendees participating in the table topic lunches at the 30th International Symposium on Human Identification
Were there any main themes discussed during the table topics at ISHI?
AMY & CATHY: Each table was provided with a deck of conversation starters that promoted discussion around stress, vicarious trauma, burnout, workplace pressures, available resources, and techniques to try. People shared about their experiences, performed techniques together, and shared about how to utilize tools at work.
If you would like a copy of the conversation starters to start a discussion with your team or agency email Amy.
What's next for both of you?

Do you have any plans to continue the discussion outside of ISHI?
AMY: Outside of ISHI I have provided workshops at ASCLD, AFQAM, MAFS, and with crime labs. I am focused next on being able to extend resources outside of a workshop to help individuals build positive habits in the face of adversity. My passion is on providing skills to improve the quality of work and life with a bigger mission of positivity impacting the criminal justice system. I do this by offering 1:1 and small group coaching, workshops, and virtual programs in mindfulness-based resiliency skills.
CATHY: What's next…. that's a very good question. I want to keep this dialogue going and I want to keep on hiking and skiing. To be perfectly honest at over thirty years in casework, retirement is looking good.
Amy and Cathy, thank you very much for talking with us. We appreciate you leading the discussion on the topic of vicarious trauma and mindfulness at ISHI 30, and hope to see you again next year.
To learn more about The International Symposium on Human Identification, please visit our website.
Amy Jeanguenat
Amy Jeanguenat has spent her career working in the private forensic industry supporting efforts world-wide to prevent and eliminate DNA backlogs, refine operational logistics, and provide quality and technical system support. As a former laboratory director and technical leader, she managed a staff of 100+ forensic DNA scientists completing over 14,000 cases and 80,000 database samples annually. Her leadership and management approaches constantly evolved in response to the demands of running a high-throughput laboratory. Workplace stress and its effect on productivity, turnover rate, and quality became a key focus of her research interests. In 2016, she launched Mindgen, LLC merging her interests in developing best practices for forensic science with the effects of mindfulness on human performance. Amy has completed training in mindfulness based stress reduction, ancient wisdom, and meditation teaching. She is applying these techniques to bring mindfulness to forensic science to help improve decision making and the quality of work & life.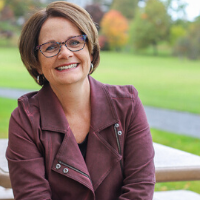 Cathy MacMillan
Cathy MacMillan was fortunate to have a university work term at the RCMP Forensic lab in Sackville NB. She was testing Rh factors in bloodstains. Yes...those tests were a long time ago! Cathy knew immediately the job was the trifecta of her career goals. She felt strongly about law, biology and helping people. It was her niche, it was her calling.
Cathy has worked over 30 years in forensics in Canada and the US. She has lost count of the cases and testimonies. They are easily in the thousands. But there are certain cases that are woven in her core. When she is not in the lab, she's on the slopes or trails in Maine. The mountains bring peace of mind. A hike with her daughter, or down a slippery slope at Sugarloaf with her son are two of her favourite things.