A Passion to Succeed
Women in Forensic Science
Ann MacPhetridge, Promega
Share this article
From the days when Watson and Crick leveraged Rosalind Franklin's x-ray diffraction images of DNA to identify DNA's double helix structure, the contributions of women in the life sciences have often been overlooked or minimized.
UNESCO points out that women in STEM fields publish less, are paid less for their research and often do not progress as far as men in their careers.
My personal experience as a marketer in the forensics field is this is not necessarily the case in forensic sciences, so I interviewed eight female forensic scientists in varying points in their careers to learn more about their passions, challenges and advice for the next generation of forensic scientists. I left those interviews inspired and in awe of their brilliance and dedication to making a difference in people's lives through the pursuit of good science and engagement and collaboration with their peers.
The Up and Comers: the Future Looks Bright
As part of ISHI 30 this year, Promega recruited four ISHI ambassadors—graduate students, who as part of their ambassador role, would share their experiences at ISHI via social media channels and present a poster on their research during our poster sessions.
I had the good fortune of interviewing the ambassadors—all four of them women—while at ISHI 30 and came away reinvigorated by their passion for forensic sciences and the wisdom they so generously shared with me during our time together. While from vastly diverse backgrounds, the shared aims amongst them astounded me.
One item that struck me when interviewing the ambassadors is they each have more self-assurance and self-awareness than most women of my generation at their age. Like many fellow Millennials, they are tech savvy, family centric, achievement oriented and team oriented. Each is driven to succeed and committed to giving back, whether it be to their families, communities, or students.
Excited by science from a young age, studying forensics appealed to them because it is meaningful work and challenges them in new ways. Family is very important, as evidenced by their common answer of what makes up a perfect day for them: seeing their families happy and healthy. Moreover, each plan to stay in academia after they receive their doctorate degrees to continue propelling the field forward through their research and their instruction of the next generation of forensic scientists.
What Inspired You to Become a Forensic Scientist?
Our ISHI 30 ambassadors tell us what lead them to pursuing a career in forensic science.
If you are also a forensic scientist, we'd love to hear from you too! Share your inspiration on our social media pages.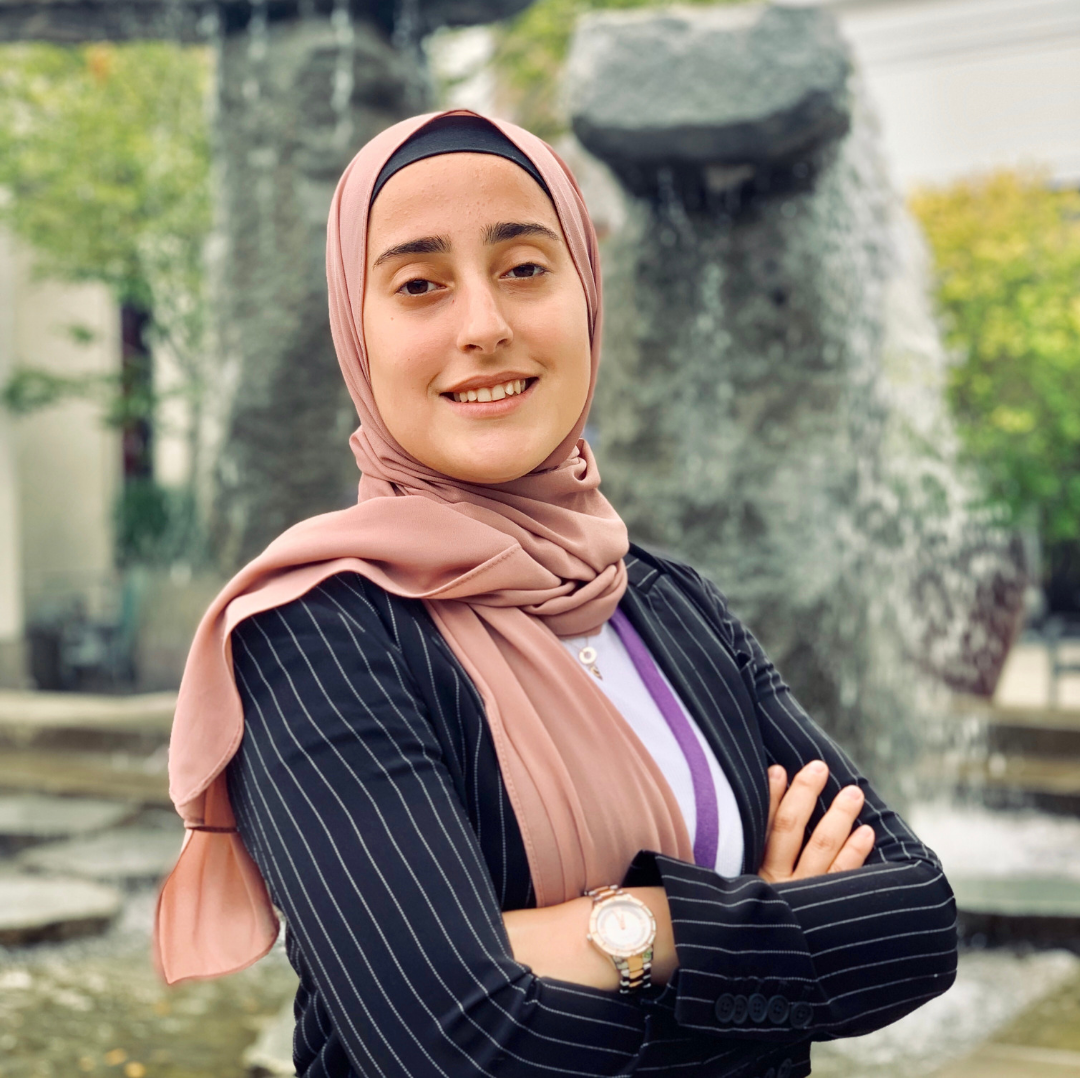 Mirna, a vivacious young woman from Lebanon is currently a second year PhD student at Florida International University, working in Dr. Bruce McCord's laboratory.
Mirna's research is focused on the development of a quick and easy way to identify species in forensic samples.
Mirna has wanted to be a forensic scientist from the time she was a young child watching forensic shows in Lebanon. Her curiosity and self-confidence seep into every conversation she has, and you can't help but smile at the twinkle in her eye as she describes the love she has for her family.
Driven by a desire to utilize what she's learned to help improve the forensics field in her home country, she doesn't hesitate to question the status quo as demonstrated by her emailing John Butler ask for clarification on his book. I couldn't imagine being so bold!
Mirna hopes that the next generation of female scientists can remember the strength that is inside them and they will pursue their dreams despite challenges that come their way.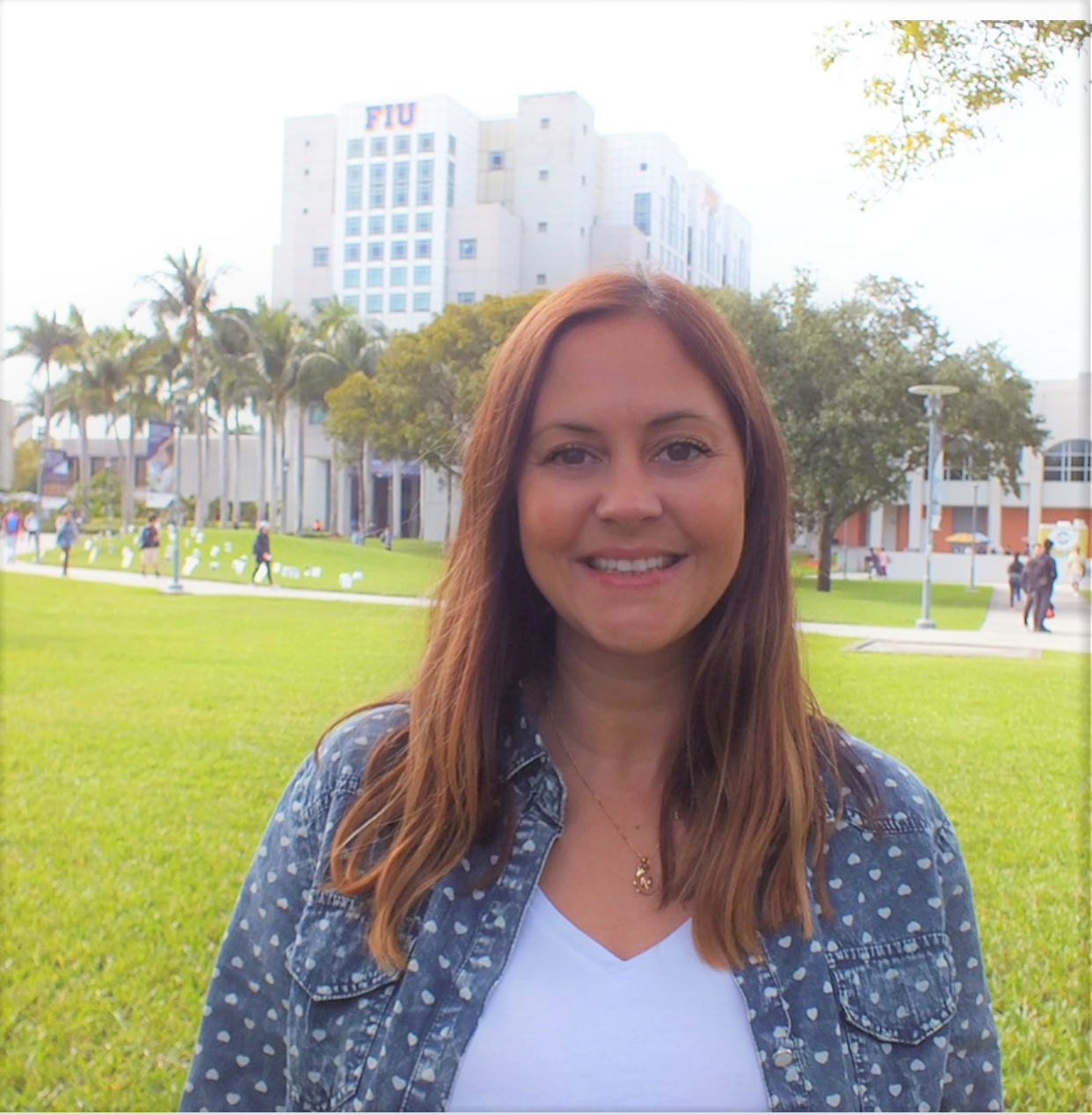 Originally from Italy, Fabiana's research is focused on developing alternative sequencing techniques. She attends Florida International University and like Mirna, is working in Dr. McCord's laboratory.
A mother of a young son, Fabiana isn't your typical PhD student. She enrolled in her PhD studies in her early 30s, making her about 10 years older than most of her peers. Fabiana has no regrets about the path she followed because she recognizes how her experiences helped shape her into the scientist she is today.
Her fascination with forensics began as a young girl, when she used her mother's face powder to highlight fingerprints after reading an article in a science magazine.
Her biggest lessons so far have been that the science doesn't always go your way, and it's important to come to terms that you can't do it all every single day.
"Achieving a work life balance is a challenge, so all you can do is try your best," she reflected. If Fabiana had a superpower, she hopes that it would be "the power to increase the amount of DNA found in trace evidence", something most analysts would heartily agree with.
Advice for the Next Generation of Forensic Scientists
Are you considering a career in forensic science?
In this video, our ISHI 30 student ambassadors from Florida International University and the University of North Texas Health Science Center offer advice for the next generation.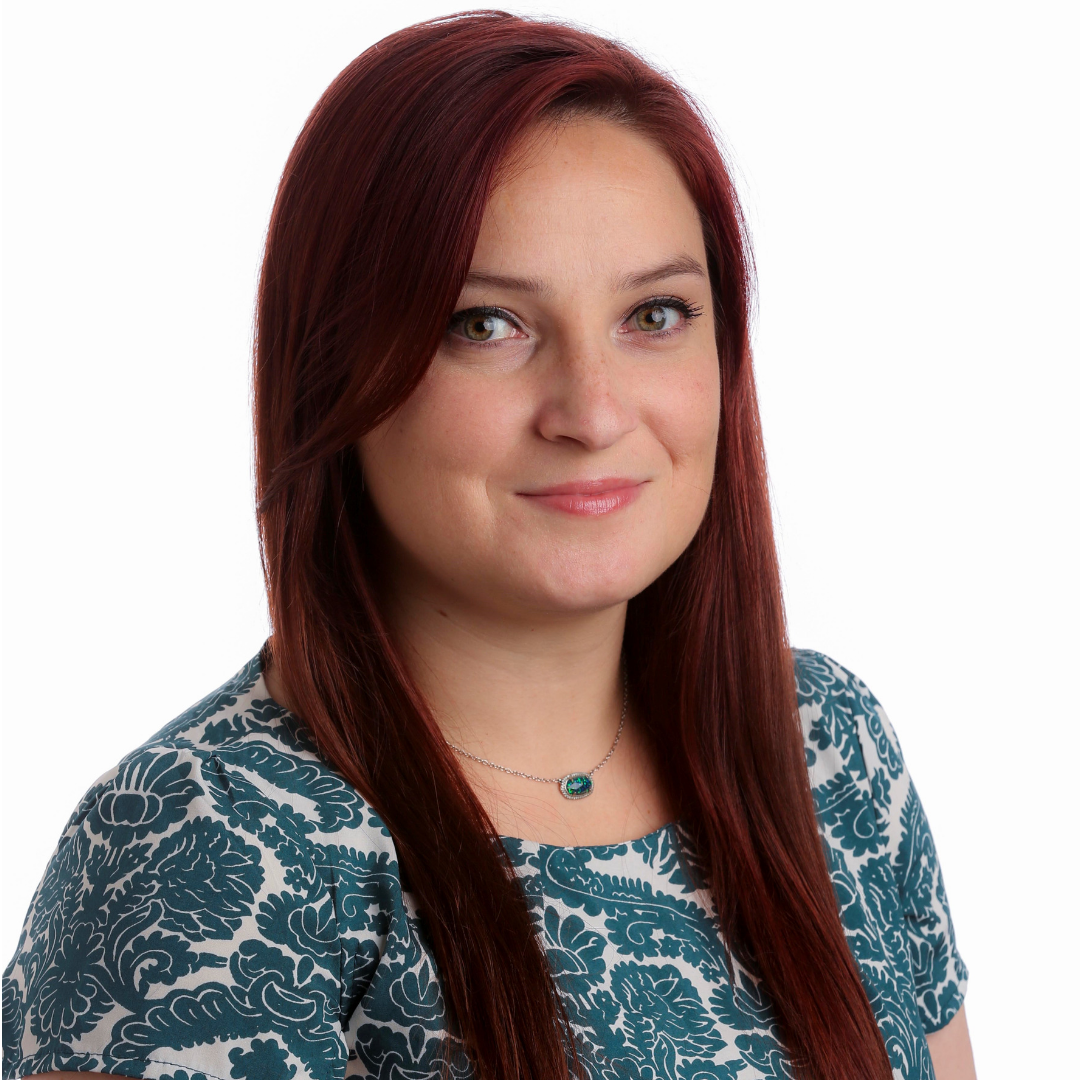 Rachel is a 5 year PhD student at the University of North Texas Health Science Center, working in Dr. Bruce Budowle's laboratory. The focus of her research is on finding methods to get better profiles from challenging samples. Rachel hopes that these methods could then be successfully applied to unidentified remains and missing persons cases.
She chose forensics because she has always "loved that double helix--there's something about it that's so beautiful". Unlike most teenage girls who watched One Tree Hill or Glee, Rachel spent time watching the murder mysteries that her father enjoyed. Additionally, growing up in the heydays of the CSI television series, she recognized early on that forensics would be an ideal approach to incorporate everything she loves about science.
Speaking with conviction and enthusiasm, her advice to the next generation would be to trust their instincts, "stick to their guns" and seize opportunities when they come along. She wishes there were more opportunities for those in research but is hopeful that the situation is changing.
Rachel's choice for superpower was the most unique of those I interviewed. She would like to be able to ride the "Magic School Bus" into an experiment gone wrong, so that she could quickly determine where things went wide of the mark and correct it for the next round of experiments.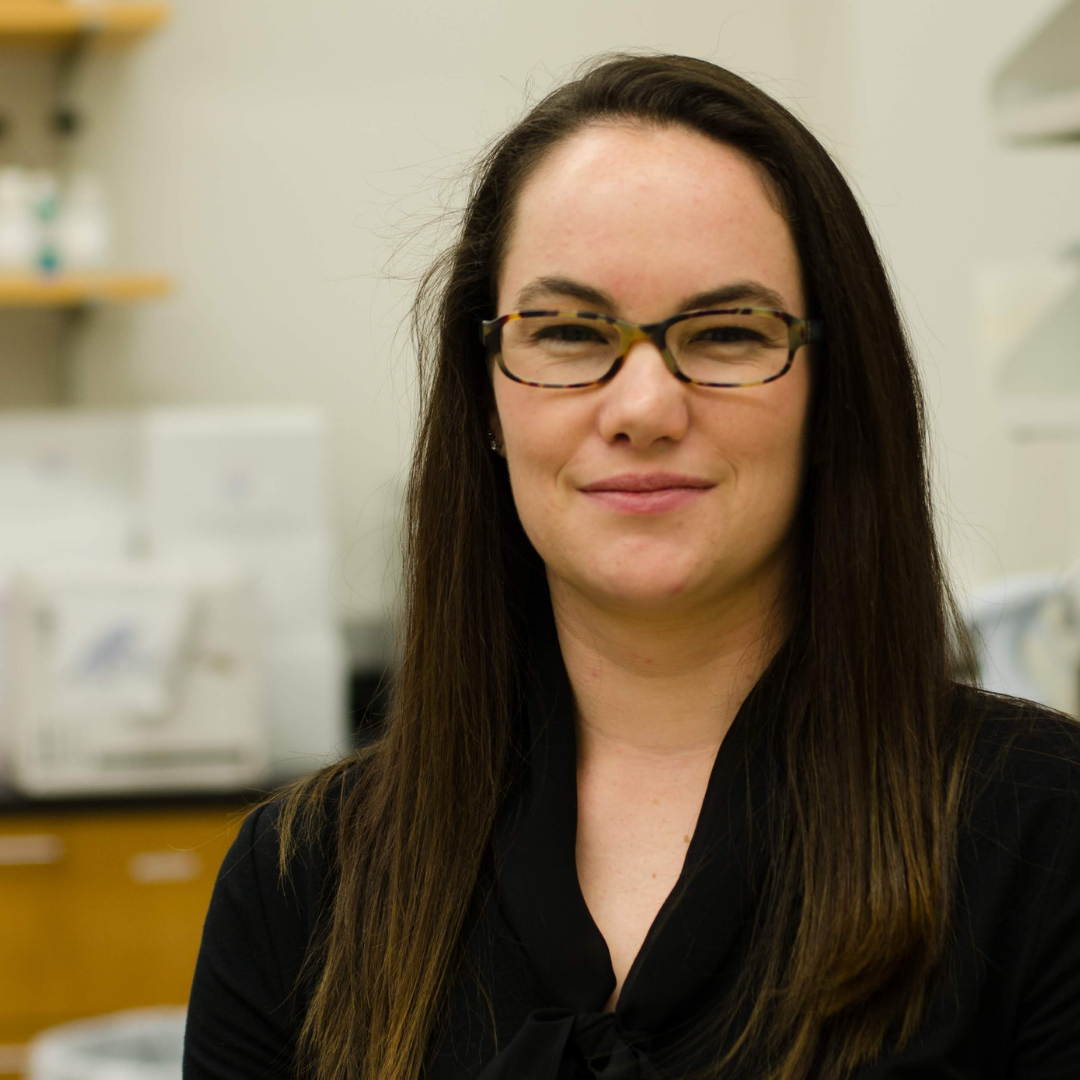 Allison also studies at the University of North Texas Health Science Center, where her pursuit of forensics brought her to Dr. Bruce Budowle's laboratory. She is pursuing a PhD in Biomedical Sciences.
Her undergraduate work was in animal science, specifically, beef cattle reproduction. When she realized that this type of work was not likely to result in significant improvements to the human condition, she chose DNA forensics as her area of study.
She grew up in a time when the CSI TV series exploded and the general public developed a fascination with serial killers and true crime stories, which also influenced her decision to pursue forensics study.
Allison is a mother of an infant son and is grateful to her supportive colleagues who lent a hand after her son dealt with several medical challenges after his birth. She credits Dr. Budowle for creating a safe working environment where being a mother and a graduate student weren't mutually exclusive.
Allison recognized early on in her journey that it's critical to one's success to be in tune with your wants and needs, and then to advocate for yourself to get those needs and wants met. Her hope for future forensic scientists is that they don't have to fight as hard as she did to prove that she was worthy of a position.
Like Fabiana, she has no regrets about her journey in forensics. Every step in her path was a learning experience that she used to help her find her way.
Each "Up and Comer" has an appreciation for the path their lives have taken, in spite of numerous challenges each faced.
In Mirna's case, she left her family in Lebanon after receiving a Fulbright fellowship. Being away from family has been difficult at times, but her belief in herself and her desire to help others in her home country helps her work through the homesickness. Fabiana and Allison are successfully juggling the responsibilities of motherhood and their studies due, in part, to the supportive laboratory environments each is working in. Rachel manages her stressful schedule through channeling her creative streak into art such as resin sculptures of skulls or sewing unique nursery themed stuffed animals for friends and colleagues.
If these women are just a small sample of the future of forensics, I am confident that the next 20-30 years will bring even more innovative advances in our field.
Established Leaders: Role Models for the Future
My next set of interviews consisted of three women in leadership roles. Each has nearly two decades of experience in forensics at various laboratories in the United States, and have seen many changes in the field since they first entered the field.
While each woman took a different path to get to their current role, they all lead teams of scientists, and manage the day to day wins and losses, while maintaining their passion and commitment to science, their staffs, and their families.
Thoughtful and considered in their replies, it was evident throughout my conversations with them that each's leadership style was founded in accountability, commitment and integrity.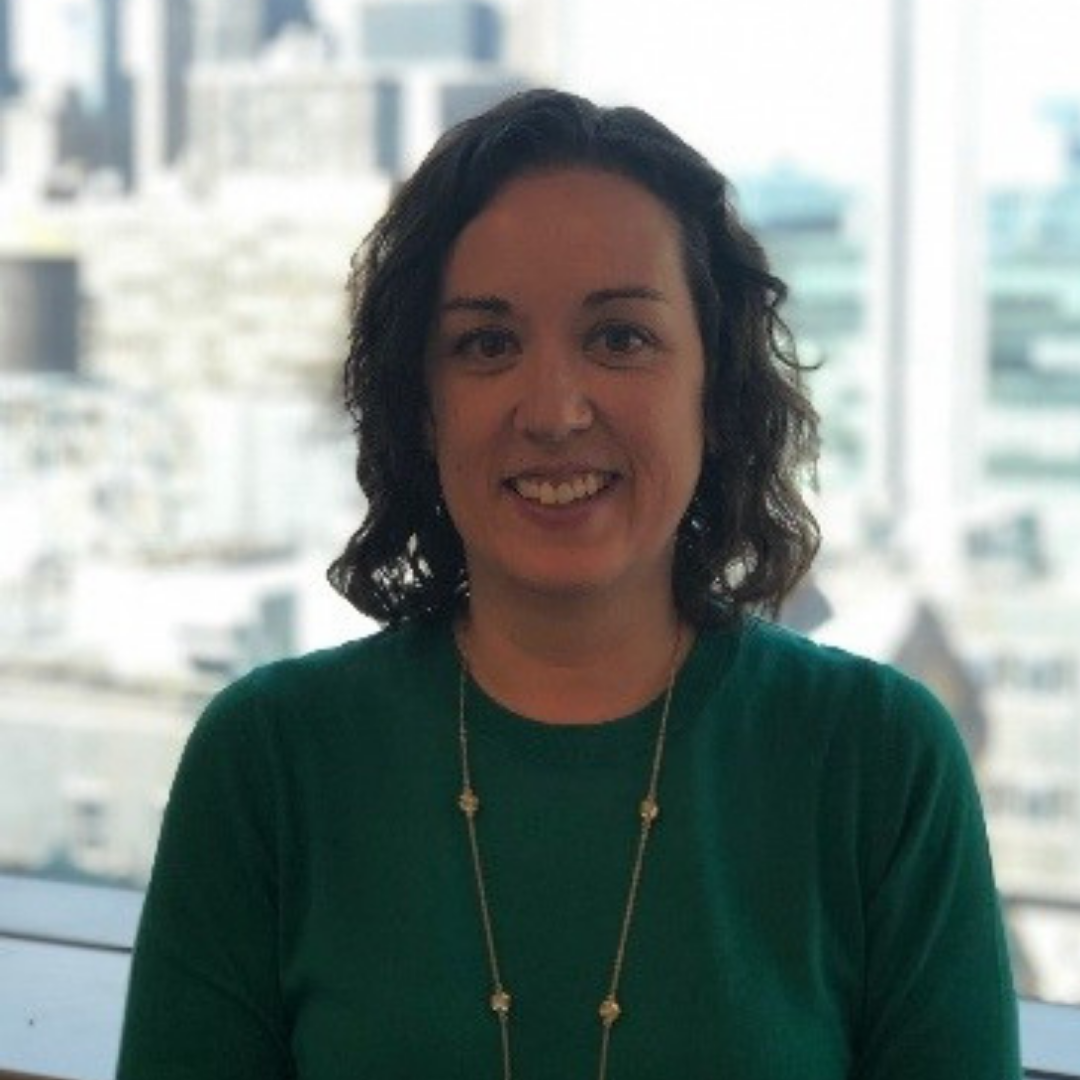 Tiffany is employed at the New York City Office of the Chief Medical Examiner, serving several roles before taking an Assistant Technical Leader position.
Originally from the West Coast, she and her husband relocated to the East Coast so that he could pursue his doctorate work at SUNY-Stony Brook.
It seems straightforward to supervise staff, but for Tiffany, the hardest part of being a leader is that it's often hard to get people to want to follow you. To combat this, she focuses on leading by example, by concentrating on the technical challenges of the work, and being the best that she can be in the technical aspects of her role, anticipating that those who work for her will also try to reflect those efforts.
Tiffany also views mistakes as a learning opportunity, not only for herself, but also for her team. For her, the key is to learn from mistakes made in order to move past them and to recover from them.
Although she's been at the OCME for nearly twenty years, she still gets excited to go to work, especially when she knows that there is some problem that needs to be solved. She's particularly motivated by the teaching and training that her current role enables her to do.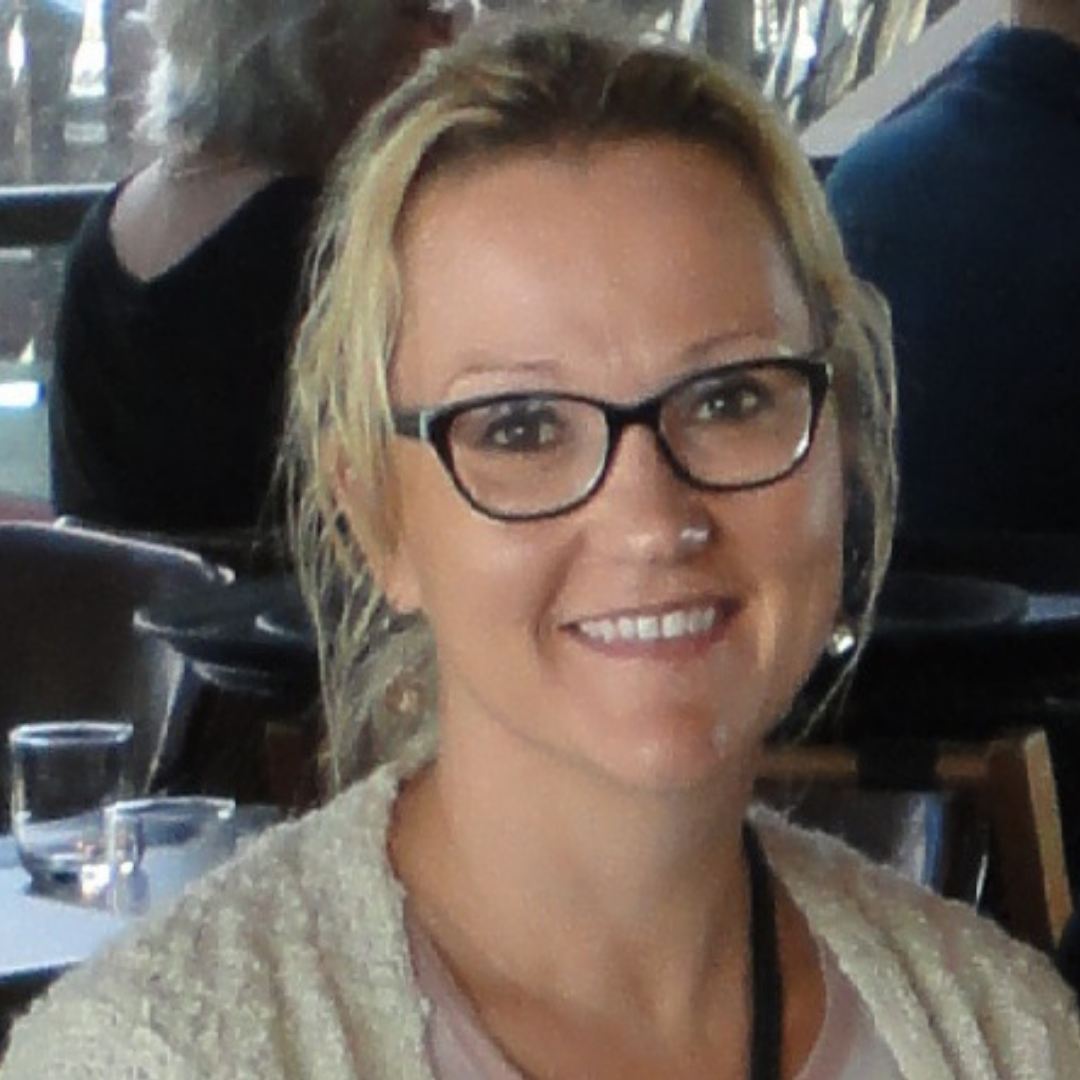 Tabitha is the DNA Supervisor and Technical Leader at the Nashville Police Department. Her undergraduate work focused on recombinant genetics and chemistry and she originally pursued a career in research.
Looking back at her start, Tabitha feels she was in the right place at the right time for a forensics position. After taking a job with the State of Kentucky doing HIV and Hepatitis testing, she left after three months to pursue a position in the forensics laboratory. Shortly after she started in the forensics laboratory, the original CSI television series debuted and the field exploded, with applications doubling.
After moving into management, she truly began to understand the impact that she could have on the lives of those she works with. She often tells her people that they are the reason she gets up in the morning and values her team so much that she calls them the "Dream Team".
A perfect day for her would start off by emptying out her email inbox with absolutely nothing on her To-Do list. Following that, she would spend the day traveling with her family, but somehow they could go everywhere that her family wants to visit. Hitting every sight on their wish list just might require a "perfect" week.
Advice for Leaders
Whether you've just been promoted to a leadership role or have been managing employees for years, questions on how to best lead never stop.
In this video, Susan Greenspoon of the Virginia Department of Forensic Science and Tiffany Vasquez of The New York Office of Chief Medical Examiner share words of wisdom.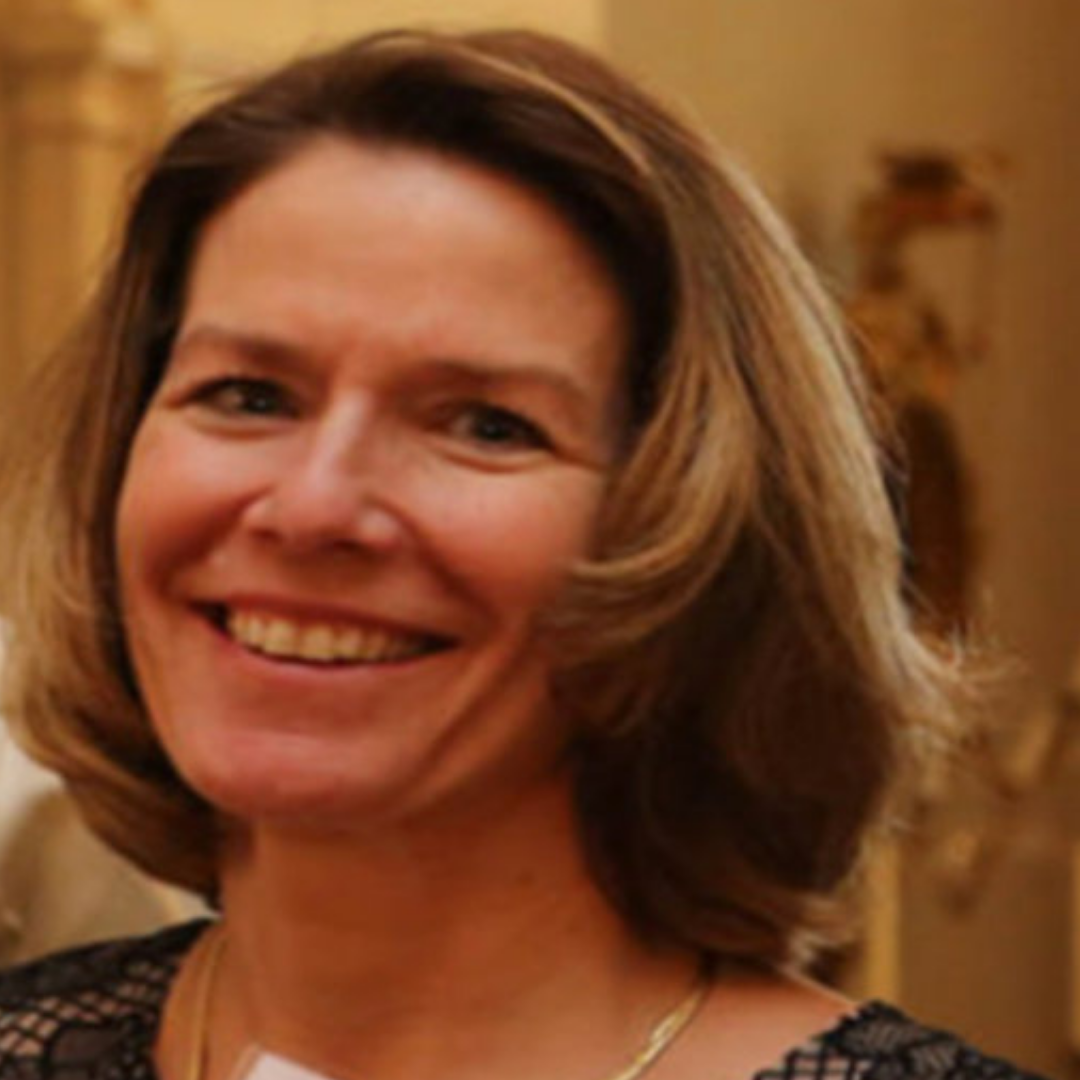 A Forensic Molecular Biologist with the Virginia Department of Forensic Sciences, Susan pursued a position in forensics after questioning whether she wanted to remain in research while she was a post-doctoral fellow at the University of Michigan in a molecular neuroscience lab.
In the time she's been in forensics she's seen an increase in the proportion of forensic scientists being women, but also a significant increase in the number of women taking leadership roles, including more female crime laboratory directors and more female program managers and technical leaders.
Susan's advice for new leaders, whether male or female, would be to truly listen to their staff when they share concerns or misgivings about moving in a particular direction. She passionately believes how critical this is to having a productive, functional group of scientists who enjoy coming to work each day.
During our interview, Susan shared with me a story of one of her prior students who was presenting a poster at this year's ISHI. Her face lit up as she proudly described what it feels like to see her students excelling and becoming leaders in their own rights.
Susan has a robust appreciation for her peers and colleagues, who in her words, "to the person, they care a lot about their performance, they care a lot about producing the most objective, data driven analysis of a case."
Across the board, their roles as mothers have directly, or indirectly, shaped how they lead their teams. While none "mother" their staff, they do help to cultivate and develop their teams by creating a safe working environment, where mistakes are quickly forgiven, and each team member feels appreciated and valued.
Always on their minds is the knowledge their work has impact on people's lives, and the responsibilities that come with that role.
Susan's personal philosophy emphasizes keeping an open mind and truly listening to her staff. She recognizes the power of learning from your team and appreciating that you can't possibly know it all.
Tiffany's approach is to help develop newer analysts by fielding any questions they may have on their cases, as well as helping more experienced analysts work through more challenging cases.
Tabitha sees protecting her team from the political pressures as a key facet of her role. While each woman's approach is slightly different, it was clear to me that they value their teams and work hard to do right by them.
A Retired Pioneer Looks Back
Cecilia Crouse, the former Lab Director at the Palm Beach County Sheriff's Office Crime Laboratory, came to Madison in July 2019 to film the opening video for ISHI 30. While in Madison, she sat down with me to sharr her perspectives as a female pioneer in the area of DNA forensics.
Cece is highly respected by her colleagues and peers and is widely known for her work on various committees, interlaboratory projects, and publications in peer reviewed journals, as well as her wicked sense of humor.
Cece spent 26 years at PBSO, but her entry into forensics was a bit unusual. Her first job was as a high school instructor teaching health education to the football team.
Cece and her husband relocated to Florida where she worked in industry for awhile. Realizing that she would need a PhD if she was to be in a position to make decisions on where the company was to go, she studied human genetics, graduated and then did a post-doctoral fellowship at the Bascom Palmer Eye Institute at the University of Miami.
She took the job at PBSO to be closer to her husband (he was living in West Palm Beach at the time). She admits that she wasn't a fan of forensics at first, "I was actually thinking how could a job be more, not boring, but repetitive? Something comes in, you test it, and it goes out. I thought of it more as a clinical lab kind of thing".
Like the other women I interviewed, Cece admitted that the hardest part of forensics is the types of cases they're dealing with. Early on in her career it was difficult for her to separate the science from the emotional aspect of the case.
One case in particular, that of Casey Broom, a 5 year old girl who was murdered and abandoned behind an industrial site, has stuck with Cecilia over the years. There was very little biological evidence in the case, except for one cigarette butt that stood out as it wasn't weathered like the others onsite.
Confident that technology would be developed that would allow her to get a better profile, Cece saved that cigarette butt for testing, and used an early PowerPlex® kit. They did match the profile to one of three suspects who hadn't been excluded during the investigation. Despite this, the DA wasn't able to charge the suspect with anything more than littering.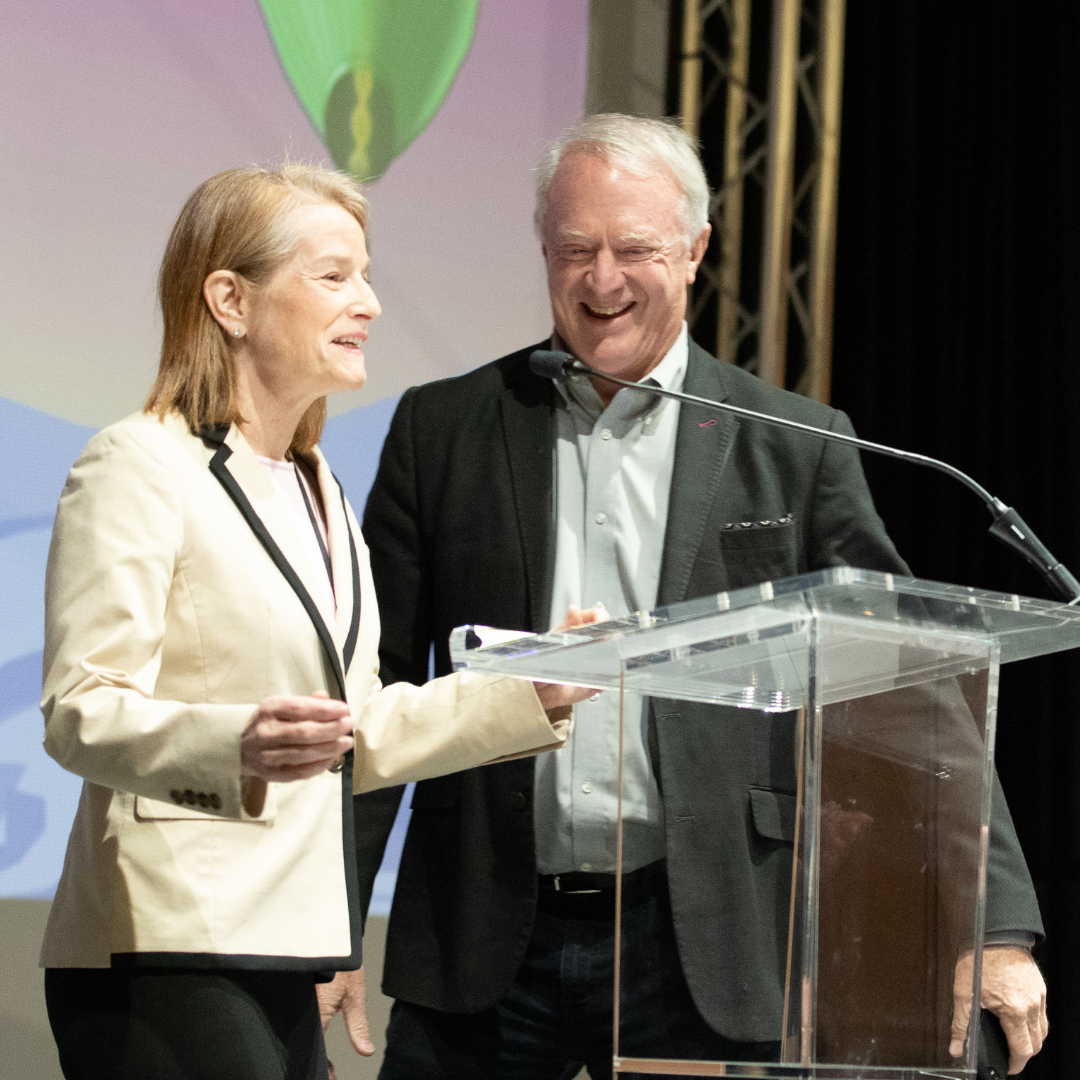 Cece Crouse moderating the opening of ISHI 30
Cece shared that her husband has been a key supporter. "I married a cheerleader, who really, really wanted to make sure that the family was a family unit, that we were a nuclear family, but there were contributions that we could make to the family from the outside, for them and the future." This partnership enabled her to focus on her work and career without worrying about what was happening on the home front.
Aware that not everyone in the laboratory has a similar situation, she tried to support those who might be dealing with difficult times at home, to enable them to take a step back and see what they could do together to manage it.
Her advice to the next generation of forensic scientists is to "take that cup and fill it up!" And for those interviewing for a new role, she advises to be ready, be prepared, and whatever you do, don't take that phone call in the middle of the interview.
Her last gold nugget of advice, "Just make sure that you listen before you talk, because there's some people who have paved the way, and now it gets into court. So, don't forget you have ideas. Don't forget you can problem solve, but be cognizant of the standards that you need to keep. There's a couple of things that you can't teach…you need to be kind and you need to be generous with your time."
As I reflect on each of these interviews, I can't help but feel changed for the better by my time talking with these women. It's so easy to get caught up in the daily frustrations of our jobs that we often are blind to the bright spots that permeate our careers. I left ISHI 30 feeling more energized and galvanized about the future of women in the life sciences, than when I arrived.
Other life science fields can learn from the example that forensics presents—an environment where collaboration, engagement, and mentoring is commonplace, not a rarity.
We at Promega occasionally engage in discussions on who will be the next John Butler. After interviewing these remarkable women, I'm more convinced than ever that it will be a female forensic scientist who will be up to the task to fill his shoes.
Would you like to learn more about the women featured in this article? You can watch the full interviews on our YouTube channel.
Are you interested in becoming an ISHI ambassador? We will again be looking for students to represent ISHI in 2020. Stay tuned for more information, including important dates and how to apply in future issues of the magazine and on our social media channels.
Chosen applicants will be awarded free registration (including workshops) to the 31st International Symposium on Human Identification.
This contest is open to students currently enrolled in a forensic science (or similarly named program) at the undergraduate or graduate levels. Applicants must have a public Facebook and Instagram profile to allow for sharing of content and will be asked to provide an original written essay and video recording with their submission.
Winners will be selected by a group of reviewers from the ISHI Committee. Those selected will be asked to provide:
A 500-word blog post before the ISHI symposium
A handful of social media posts before the symposium introducing themselves to the ISHI audience
A scientific poster presentation at ISHI
One Twitter post each day of the ISHI conference
An on-site interview at the symposium with the ISHI media team
A handful of photos taken at the event
A 500-word blog post after the symposium about what was learned at the meeting
We look forward to seeing your entries!