Advancements in Technology Are Warming Up Cold Cases
Ken Doyle, Promega
Share this article
CeCe Moore helped create the genetic genealogy team at Parabon Nanolabs and has been involved in 69 cases over the course of 17 months at Parabon. She's also something of a celebrity in forensic circles, with many television appearances and articles published in the news media. There's one case, however, that stands out for her. At the 30th International Symposium on Human Identification (ISHI 30) in September 2019, Moore discussed "Unraveling the Twisted Case of Angie Dodge."
The official police report from the Idaho Falls Police Department (IFPD), published by East Idaho News, compares solving a case to putting together a puzzle.
"In the process of searching for the correct puzzle pieces, many pieces that don't belong are also collected. These pieces belong to other puzzles that may be associated with the crime, may provide assistance in finding correct pieces, or may even belong to puzzles that are completely irrelevant."
The Angie Dodge case is perhaps the best-known example of a cold case that was recently solved due to advances in the field of DNA forensics. But what, exactly, is a "cold" case?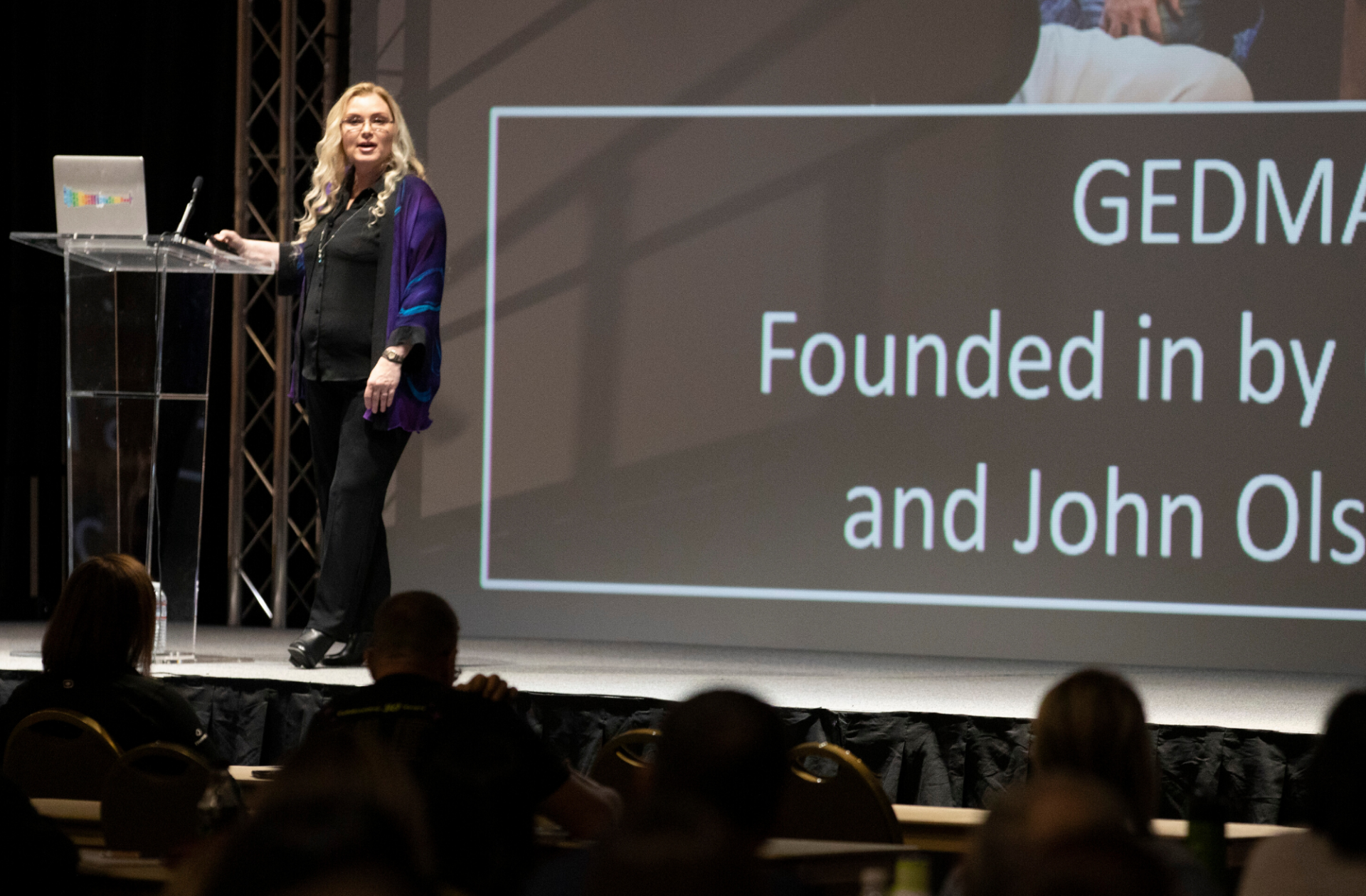 CeCe Moore presents on the Angie Dodge case at the 30th International Symposium on Human Identification
However, there is no standardized definition of a cold case, and it varies from agency to agency. The NIJ report stated that the country was faced with a cold case crisis. While the document made it clear that determining the number of US cold cases was in itself a challenge, it cited a study that showed conservative estimates tallying over 240,000 unresolved homicides in 1980–2016, with approximately 6,000 cases added to this accumulation of unresolved cases annually. (Stein et al., 2017) The NIJ publication laid out guidelines for cold case investigation units, including determining the scope of the problem, as well as designing, implementing, operating, and supporting a cold case unit.
Although there are several factors affecting the ability of an investigative agency to process cold cases—such as budgetary and management constraints, legal restrictions and availability of suitable evidence—it's clear that improvements in DNA analysis technology hold the biggest promise for providing a path forward. The NIJ Solving Cold Cases with DNA program, administered between 2005 and 2014, provided funding assistance to state and local law enforcement agencies across the nation to resolve cold cases. During the funding period, its efforts supported DNA analysis in 14,371 cases out of 34,289 where biological evidence was found. Although the report acknowledges the difficulties facing cold case units, it concludes that, "At the very least, bringing a cold case up to today's technological and investigative standards gives the case a better chance of being resolved."
The Angie Dodge Case: Forensic Genetic Genealogy and DNA Phenotyping
On June 13, 1996, the body of 18-year-old Angie Dodge was found at her apartment in Idaho Falls, Idaho. She had been raped and brutally murdered early that morning. Part of the evidence collected at the crime scene included semen and hairs from the same suspect, based on the DNA testing available at the time. The following January, police arrested Christopher Tapp, a 20-year-old man living in Idaho Falls, despite the lack of a match between his DNA and that obtained from the crime scene samples. The police were working on the theory that multiple people were involved in the rape and murder.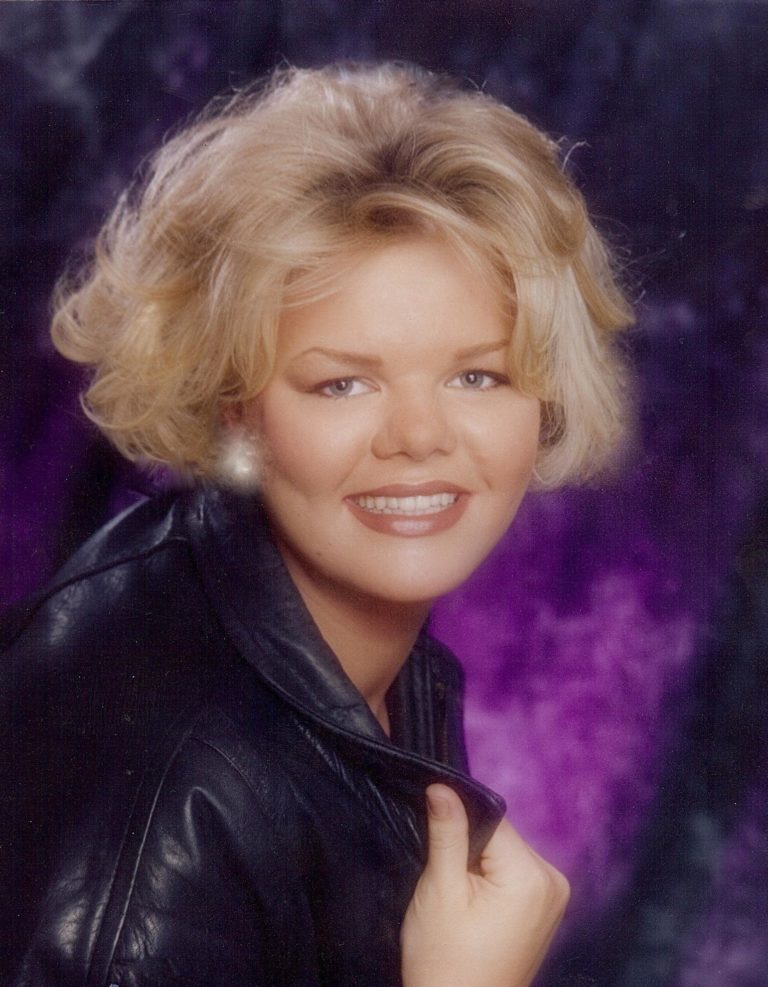 After extensive interrogation, Tapp confessed to the crime. None of the information he provided led to the successful identification of the other suspects. Tapp later maintained that his confession was coerced and appealed the conviction, but it was upheld in 2001 by the Idaho Supreme Court. His subsequent petitions were also unsuccessful. It wasn't until a combined effort by the nonprofit organizations Judges for Justice and the Idaho Innocence Project that Tapp's rape conviction was vacated in 2017, his murder sentence was reduced to time served, and he was released. (For more about The Innocence Project, see Presumed Guilty: Exonerating the Wrongfully Convicted in the July 2019 issue of The ISHI Report.)
One of the most powerful voices ultimately proclaiming Tapp's innocence was an unlikely one: Carol Dodge, Angie's mother. She had watched the tapes of Tapps's confession in 2017 and had concluded that the confession was coerced. "Instead of wanting the death penalty for him, which is what she originally wanted," Moore recalls, "she started fighting to get him out of prison."
All the while, the search for a match to the DNA samples from 1996 continued. The complexity of the case led investigators down several false trails. One of those trails took them to the home of an amateur filmmaker in New Orleans named Michael Usry. In 2014, investigators used the technique of forensic genetic genealogy (FGG) to compare the DNA profile obtained from the evidence samples to those in a genealogical database originally developed by the Sorenson Molecular Genealogy Foundation and later acquired by Ancestry.com, a consumer DNA testing company. Using Y-chromosome analysis, which traces male lineage, they found a partial match between the unknown DNA sample and that of a man in the Usry family tree. This match, along with Usry's 1996 trip to Idaho and the violent nature of one of his films, convinced police they had found their man.
"This was just based on his Y chromosome match alone," Moore says. "It turned out when they tested his autosomal DNA, he was not a match to the genetic profile. Unfortunately, this ended up causing lots of negative media for genetic genealogy and also for ancestry.com." As a result, Ancestry.com took the Sorenson database offline, and the genealogical community lost a valuable resource. Usry was released in 2015.
DNA Phenotyping and More Genealogy
Still propelled by the tireless efforts of Carol Dodge, the IFPD approached Parabon in 2017 regarding their relatively new Snapshot® DNA phenotyping service. The technique analyzes a DNA sample and attempts to predict certain traits about the person's physical appearance that are associated with patterns of single-nucleotide polymorphisms (SNPs) in their DNA. The service uses sophisticated bioinformatics tools to develop a sketch of the suspect, which is built on traits such as eye color, hair color, skin color, freckling and face shape.
Introduction to Parabon Snapshot DNA Phenotyping Service
"These [snapshots], of course, are not meant to be photographs." Moore says. "They're meant to estimate the confidence of the traits. So it was high confidence that this offender had brown eyes and likely brown hair, and this was the image that was created based on that crime scene DNA alone." However, although the analysis would later serve to narrow down the list of suspects in the case, it did not lead the IFPD to the perpetrator.
In May 2018, a week after Moore had started consulting with Parabon, the IFPD gave Parabon permission to try another variation of FGG, using a publicly accessible database called GEDmatch. Unlike the Y-STR analysis that had led them erroneously to Michael Usry, the new analysis would use autosomal DNA typing to examine over 600–700,000 SNPs across the genome, providing a far more comprehensive genetic profile of the suspect. The DNA profile would then be compared to those available in GEDmatch, using traditional genealogical methods to find a match to relatives of the suspect. FGG had recently gained widespread media attention, after it resulted in the arrest of Joseph DeAngelo in the Golden State Killer case by a team led by Paul Holes and Barbara-Rae Venter—finally putting to a rest a case that had consumed much of Holes' career.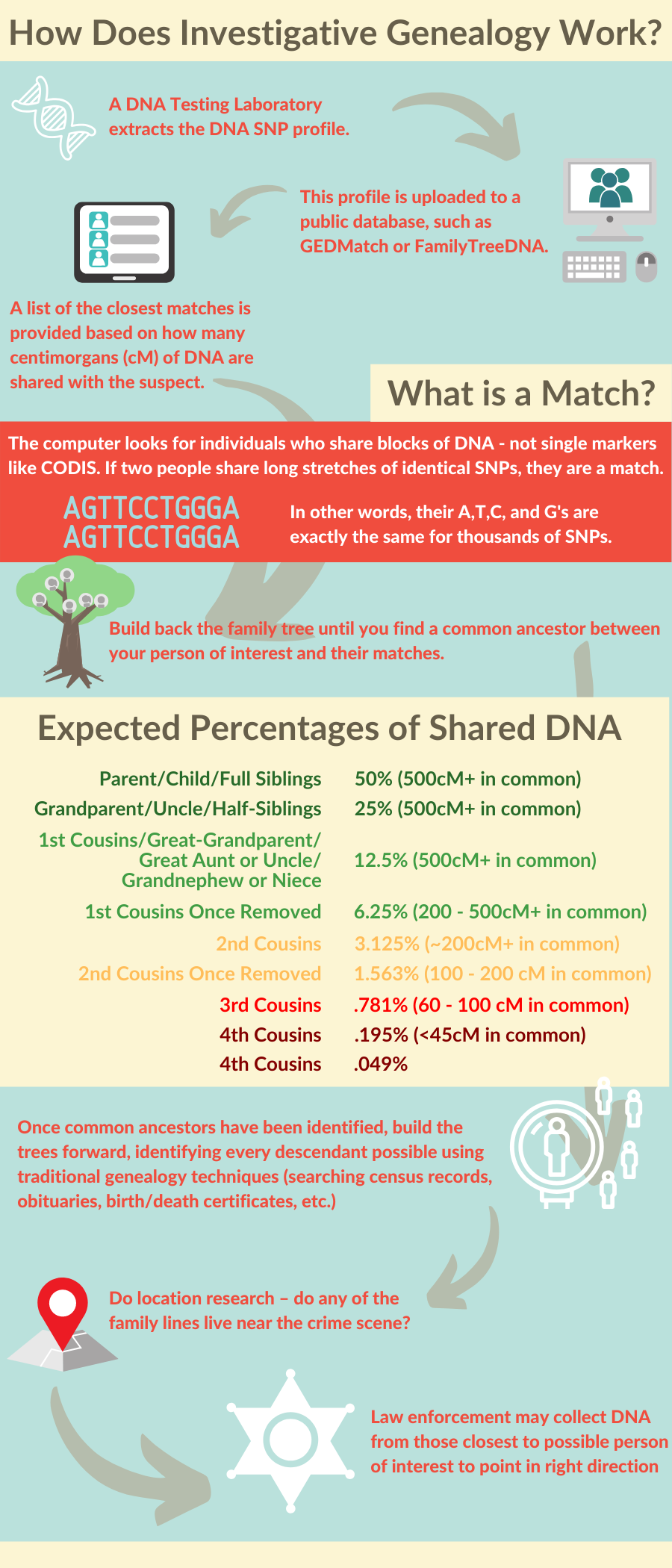 There was only one problem with the DNA sample from the Angie Dodge crime scene: it was heavily degraded. "We only had a 61.2% call rate," Moore recalls, "so we were missing about 329,000 SNPs from the 850,000 that we test." Typically, genetic genealogy testing uses fresh samples, such as cheek swabs or saliva, submitted by consumers wishing to learn more about their family ancestry.
"I originally passed on doing genetic genealogy because of the results and the low call rate," Moore says. A few months later, she was contacted by Carol Dodge, who begged Moore to go ahead with the FGG analysis. Despite serious doubts about the technique's viability, Moore returned to the DNA profile. "If a profile is not viable for genetic genealogy, then it just will lead us in circles," she explains. "It's not that we will identify the wrong person, we just won't find any patterns."
Despite her reservations, Moore obtained permission from the IFPD to proceed with FGG that fall and started her in-depth genealogy research. In early 2019, Moore delivered her report to the IFPD. After making some adjustments to the technique to account for the degraded sample, to Moore's surprise, the top four matches on her list shared 85–95 centiMorgans (cM) of DNA with the suspect. Although there are multiple relationship possibilities within that range—for example, second cousins once removed, a half second cousin or even a half first cousin—Moore considered the results promising, despite the quality of the DNA sample. She ended up building three different genetic networks and trying to determine where they converged on an ancestral couple from which the suspect was likely to have descended. Initially, Moore's analysis pointed to an ancestral couple named Joseph Lathrom and Orlena Gaither. However, another network revealed a name that sounded familiar to Moore—Martin Ussery.
"If you've been doing genealogy for a while, you know names change. There's a lot of variants in surnames, and so when I saw this, I realized the Y chromosome analysis was correct. The suspect very likely was carrying a Y chromosome from an Usry family." In this case, Moore used what she calls "reverse genealogy"—building a family tree forward in time, rather than backward. Combing the two genetic networks, she concluded that the suspect would have to descend from both ancestral couples, with the Usry/Ussery family determining the paternal lineage of the suspect as shown in the Y-STR analysis.
In the end, Moore's exhaustive analysis that combined genetic genealogy with traditional genealogical records (like newspaper archives, public family trees, obituaries and other public records) resulted in a list of six possible leads for the IFPD. The most likely suspect lived in Twin Falls, Idaho, and so the IFPD attempted to obtain a DNA sample surreptitiously from items discarded by the person being tailed—cigarette butts, tissues, water bottles, or anything else that could contain DNA. Eventually, they succeeded in retrieving a wad of chewing tobacco and sent it for DNA analysis, but the profile was not a match to the one from the crime scene.
Despite the negative result, Moore considered the analysis useful, because it could help to eliminate or include that particular branch of the family tree. Further analysis provided more disappointment, as the relationship between the person in Twin Falls and the DNA profile proved to be more distant than originally thought. In other words, it was extremely unlikely that the remaining five leads would prove to be fruitful.
"It was incredibly discouraging, because I'd never had a case where it wasn't one of the descendants that I had found beneath that triangulation [of genetic networks]," Moore says.
Yet, spurred on by Carol Dodge's pleas, Moore resolved to continue investigating. She recommended uploading the crime scene DNA profile to a different genealogy database, FamilyTree.com, hoping to clarify the matches obtained earlier from GEDmatch. A distant match intrigued her—a man who was a descendant of all three identified genetic networks. Yet, he had no apparent connections to Idaho and no criminal record. A search of the records at a small library revealed an obituary for a woman whose daughter had married into the family tree identified by the previous analysis. However, that marriage had ended before producing any children, causing Moore to eliminate this branch of the tree earlier.
The obituary that Moore uncovered also listed a son named Brian Dripps. "Now we have Brian Dripps, who descends from all three of these genetic networks, but he's got the wrong last name," she says. "He's got that Y chromosome from the Usry family…but he's not carrying that surname."
As it turned out, the Dripps name belonged to Brian's stepfather, who had raised him. Moore was determined to find out anything she could about this seventh lead. She discovered that Dripps lived in Idaho Falls in 1996, the year Angie Dodge had been killed. Acting on Moore's new report, IFPD detectives found old records and receipts showing that Dripps had been living directly across the street from Angie Dodge at the time of the murder. Dripps also resembled the genetic phenotyping profile that Parabon had generated several years earlier after adjustments for his current age.
One final step remained: to find Brian Dripps. The investigative team tracked him to Caldwell, Idaho and after a couple of unsuccessful attempts—including detectives risking their lives in traffic to retrieve evidence—they recovered a cigarette butt discarded by Dripps. DNA analysis provided a positive match to the sample obtained from the crime scene, nearly 23 years earlier.
Still more twists and turns followed, as detailed in the police report, before the police finally arrested Dripps on May 15, 2019. He later confessed to the crime and stated he had acted alone.
"Now we're working many cases with degraded DNA. We have a successful identification down to a 58.8% call rate, so it's much more viable than I would have imagined," Moore says. Technological successes aside, she highlighted what really mattered in the case. "Identifying Angie's murderer for her mother Carol…was so fulfilling and so huge, but also helping to clear the name of an innocent man made it just that much better."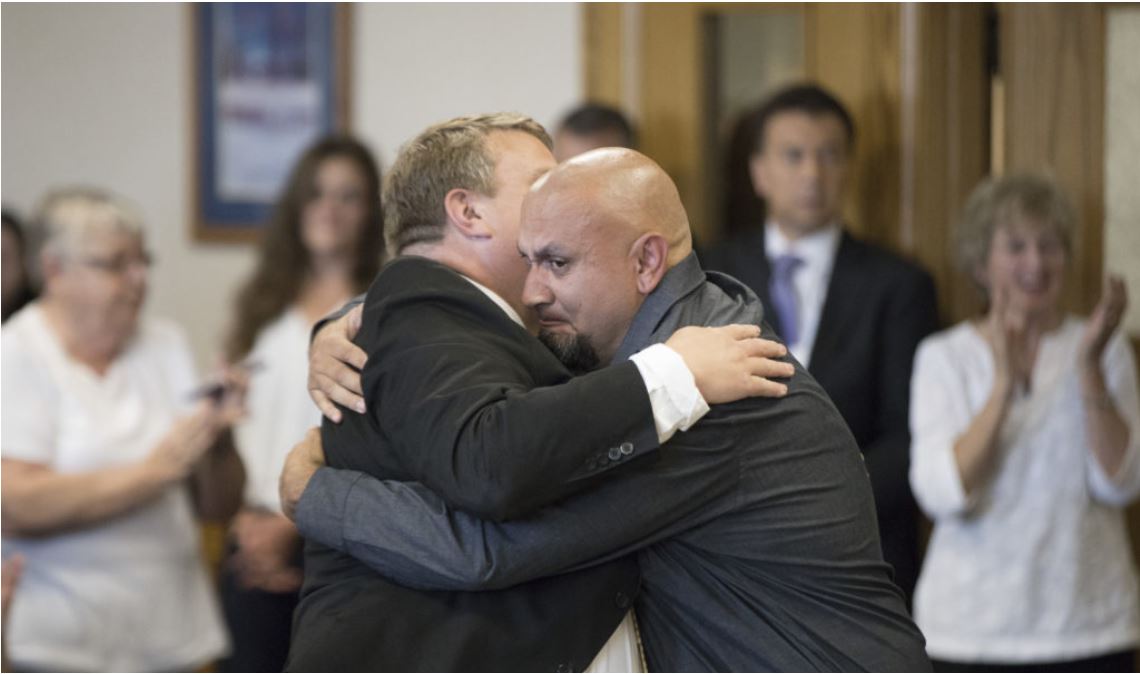 Despite the convoluted nature of the Angie Dodge case, FGG ultimately triumphed. However, the use of FGG in high-profile cases has attracted considerable attention from the media and the general public. Earlier this year, in response to privacy concerns, GEDmatch changed its policy for use of the database by law enforcement officials. All profiles uploaded were automatically opted out of such use, and new users uploading their profiles now have to opt in.
This step has proven to be a significant setback for forensic investigators, by substantially reducing the available pool of data. Moore ended her presentation at ISHI 30 with an impassioned plea to her audience, urging everyone present who hadn't yet tested their DNA to do so, upload their profiles to GEDmatch, and opt in for law enforcement use.
Also at ISHI 30, Ted Hunt with the Department of Justice (DOJ) announced a new interim policy for the use of FGG. Although the policy applies only to agencies funded by the DOJ, it is likely to serve as a model for other agencies to develop their own policies concerning the use of FGG.
Lisa Mertz, at the Office of Chief Medical Examiner (OCME), New York City presented a talk at ISHI 30 titled, "What Was Once Cold is Now Hot: Solving Cold Cases at the New York City OCME". Her presentation cited FGG as holding the most promise for helping solve cold cases. Mertz expresses her excitement at the interim DOJ policy. "[FGG] still has a way to go to be fully accepted by the public," she says. "However, the interim policy can only help in its acceptance."
Rachel Oefelein, a quality assurance manager at DNA Labs International, agrees. "First and foremost, it provides an initial framework for guidelines that law enforcement and DNA laboratories can look to when considering forensic genealogy as an option." She hopes that the policy will also guide the allocation of federal funding. "Federal funding could aid both smaller and larger jurisdictions alike in obtaining the resources necessary to access this groundbreaking technology," Oefelein says.
Recent Technological Advances
FGG is far from the only tool at a forensic investigator's disposal, however. One of the biggest challenges to the analysis of crime scene samples is that they often contain a mixture of DNA from multiple contributors. Resolving the DNA profiles, or "mixture deconvolution" to obtain meaningful data can pose a problem for many forensic laboratories.
In one example, the New York OCME solved a cold case from 1981 where the victim was found strangled to death in the Bronx. In 2009, a fingerprint taken from evidence at the crime scene resulted in a match to a suspect. The only other physical evidence consisted of fingernail clippings. DNA obtained from the fingernails revealed a mixture comprised of the victim and a male donor, who was later confirmed to be the same man implicated by the fingerprint match. Another cold case, involving sexual assault and murder in 1999, was reopened in 2011 with additional testing of vaginal swabs that revealed the presence of a male donor in the mixture. In this case as well, the male DNA profile was later confirmed by analysis of exogenous DNA from the victim's fingernails.
To learn more about how the New York OCME is processing cold cases, watch this free webinar by Lisa Mertz and Heather Nelson-O'Connor.

"The DNA mixtures in these cases were analyzed using mixture interpretation guidelines developed and validated at the OCME," Mertz says. "With the use of these guidelines, we were able to develop a male DNA profile that was suitable for entry into the CODIS database."
STRmix™ is a popular tool for analysis of DNA mixtures and is widely used at DNA Labs to revisit cold cases. The software was developed by the Institute of Environmental Science and Research and Forensic Science South Australia. In a nutshell, STRmix™ combines biological modeling with advanced statistical analysis to build likely DNA profiles from a mixture sample. It then grades each profile based on the likelihood of matching the evidence, through a process known as probabilistic genotyping.
"It's magic!" Oefelein says, when asked how probabilistic genotyping works. She explains that the method "allows today's forensic scientists to examine profiles that would have previously been deemed inconclusive, assess a profile as a whole, and develop profiles of persons of interest from mixed DNA samples that can then be searched against a database."
Still, the analysis can be daunting to investigators who are unfamiliar with it.
"With anything new, you have to wrap your head around the concept," Oefelein says, "and that is not always instantaneous." She recommends both individual and group training when adopting the software. "There are numerous transcripts available online from STRmix™ admissibility hearings and trials," she adds, which are valuable not only for understanding the method but for forensic scientists who may be called upon to explain the method in court. Oefelein believes that the method will only grow in popularity, as more and more evidence samples rely on mixture interpretation. "Probabilistic genotyping has raised the bar for how forensic analysts assess DNA profiles," she says.
Another recent advancement that has factored into solving cold cases is the use of touch DNA samples. The method requires minute amounts of DNA, such as skin cells from the perpetrator that are left on objects at the crime scene, or even DNA from fingerprints.
DNA extraction is a critical step in analyzing touch samples. DNA Labs has successfully used the M-Vac® System in several cases. The instrument, which is essentially a specialized wet-vacuum collection system, works on a variety of surfaces refractory to traditional sampling techniques. Oefelein cited cases where the system has yielded usable DNA profiles from the victim's clothing in violent crimes, where the assailant made contact with the victim long enough to leave behind their DNA.
Other labs have developed their own methods to extract DNA from touch samples. Regardless of the method, touch DNA is becoming a formidable tool to help warm up cold cases. "Fifteen years ago, for a homicide case, only the blade of a knife may have been tested for DNA," Mertz says, as an example. "Now, as a result of touch DNA, the handle can be swabbed to determine who wielded the weapon." However, the method does have its limitations, chiefly stemming from the amount of DNA being so small that the DNA profile obtained is ineligible for CODIS. Contamination is also an issue, Mertz notes, since the proper protective attire may not have been worn at the time that the evidence was collected.
What does the future hold for cold cases? There's little doubt that the use of FGG stands to have the biggest impact on how cold cases are solved. "We're seeing the capabilities with forensic genealogy splashed across the headlines right now on what seems like a weekly basis," Oefelein says. DNA Labs is also putting newly developed methods to work on cold cases, such as their specialized extraction and amplification techniques to obtain DNA from rootless hair shafts and unspent bullet casings. Other technological advances, such as massively parallel sequencing, Mertz says, can help speed up the analysis of DNA extracts.
Ultimately, solving cold cases isn't just about the technological advances. It's about ensuring that people like Carol Dodge can finally obtain the answers they seek.