Presumed Guilty:
Exonerating the Wrongfully Convicted
Share this article
"It's about the most horrific thing that could ever happen. I was sitting [in the courtroom] and everything went kind of tunnel-like. I didn't see anything. I didn't hear anything. All I heard was the judge say those words, 'The sentence will be death.' "
In 1985, Kirk Bloodsworth was given the death sentence for the rape and murder of nine-year-old Dawn Hamilton, in Rosedale, Maryland. A year earlier, Hamilton's body was found in a wooded area near her home. Law enforcement officers interviewed two boys who were fishing nearby and were the last to see Hamilton alive. They described her entering the woods, accompanied by a skinny man with curly blond hair. Other residents recalled seeing a man with curly blond hair in the vicinity of the murder that day.
Based on an anonymous call in response to a sketch of the suspect, police interviewed Bloodsworth. He had abruptly left town to escape a failing marriage, and police surmised that his departure was related to the murder. Even though his physical appearance was different from the eyewitness descriptions—he had red hair and weighed over 200 pounds—the police made Bloodsworth their primary suspect. He was convicted based on eyewitness testimony, despite two of the witnesses not being able to identify him during a police lineup, and the lack of any physical evidence connecting Bloodsworth to the crime scene.
Although Bloodsworth appealed his sentence in 1986, his conviction was upheld in 1987. The sentence was reduced to life in prison. After spending over 2 years on death row and a total of almost 9 years in prison, Bloodsworth was finally exonerated in 1992 based on DNA testing. In 2003, the real killer was identified as Kimberly Shay Ruffner—an inmate in the same prison as Bloodsworth. Ruffner had a history of sexually assaulting young girls, and he had been released from prison at the time of Hamilton's murder.
Since his exoneration, Bloodsworth has worked as an advocate on behalf of those wrongfully convicted. His efforts resulted in the adoption of the Kirk Noble Bloodsworth Post-Conviction DNA Testing Program block grants signed into law in 2004, as part of The Innocence Protection Act , and the 2013 abolition of the death penalty in Maryland.
The Long Road to Exoneration
Following the Numbers
Ever since Bloodsworth's case—the first death-row exoneration based on DNA testing—the number of exonerations in the US has grown rapidly. According to the National Registry of Exonerations, as of June 6, 2019, there have been 2,960 exonerations starting from a landmark case in 1989. That year, Gary Dotson was exonerated of a rape conviction from 10 years earlier. A PCR-based test proved his innocence, after earlier DNA restriction fragment length polymorphism (RFLP) analysis had failed. As it turned out, the rape had never occurred. The reported victim, who was 16 years old at the time, had fabricated the rape story based on a novel she had read. She admitted wanting to cover up the possibility of becoming pregnant after having sex with her boyfriend the previous day.
The exonerations tracked by the registry reveal the high price paid by victims of wrongful convictions: an average of 8.8 years of their lives lost per case. Of those cases, 122 exonerees were serving death sentences. Although DNA evidence is increasingly used to solve cold cases, it still accounts for a relatively small proportion of overall exonerations (23 out of 159 in 2018).
Bloodsworth's case has garnered considerable publicity over the years. A Maryland attorney, Tim Junkin, recounted the story in his book, Bloodsworth: The True Story of the First Death Row Inmate Exonerated by DNA Evidence, published in 2004. In 2015, a documentary feature film, Bloodsworth: An Innocent Man directed by Gregory Bayne chronicled Bloodsworth's arduous journey through the criminal justice system. The case was also profiled in a YouTube web series, Murder with Friends, in 2018. Bloodsworth gave the keynote address in 2016 at the 26th International Symposium on Human Identification.
The Central Park Five
Some earlier wrongful conviction cases are capturing recent media attention. A high-profile example is the case involving a group of then-teenagers known as the Central Park Five. The release of a Netflix miniseries in May 2019, and a subsequent interview by Oprah Winfrey, has propelled the case back into the spotlight. The story was chronicled previously in a Ken Burns documentary at the 2012 Cannes Film Festival.
In the spring of 1989, five teenagers were arrested in connection with the rape and assault of a woman in the northwestern corner of Manhattan's Central Park, as well as a series of other assaults in the area reportedly committed by a group of youths. The brutal attack left the victim in a coma for several days with a fractured skull. Although the Central Park Five initially confessed during interrogation after arrest, the confessions were later withdrawn and ascribed to coercive investigative techniques. Despite a lack of a DNA match between semen found on the victim and any of the teenagers, and the evidence being deemed inconclusive, the Central Park Five were convicted in 1990 on several counts including rape, assault, robbery, and attempted murder. They received prison sentences ranging from 5 to 15 years.
In 2002, a convicted murderer and serial rapist, who was serving a 33-year prison term, confessed to the Central Park rape and assault, further stating that he acted alone. The case was reopened and additional DNA testing provided a match between the confessed rapist and the victim. The Central Park Five's convictions were vacated by the New York Supreme Court in December 2002.
The Innocence Project
Many wrongful conviction cases, however, do not attract the same level of media attention as the Central Park Five. The time and resources required to appeal a conviction can be considerable. That's why organizations like The Innocence Project exist.
A study by the US Department of Justice and the US Senate, in collaboration with the Benjamin N. Cardozo School of Law at Yeshiva University (New York City) found that incorrect eyewitness identification was a factor in over 70% of wrongful conviction cases. Prompted by the study, two professors at Cardozo Law—Barry C. Scheck and Peter J. Neufeld—founded The Innocence Project in 1992. Their original mission was to assist prisoners who could be proven innocent through the use of DNA testing methods. As of June 2019, The Innocence Project has freed 195 wrongfully convicted individuals.
The pioneering efforts begun by The Innocence Project soon expanded into a network of organizations across the US and internationally. The first Innocence Network Conference was held in Chicago in 2000. The network describes itself as a loose affiliation of independent nonprofits, as well as organizations affiliated with law schools or other educational institutions, units of public defender offices, and pro bono sections of law firms. These organizations (55 in the US and 12 non-US in June 2019) are united in a common endeavor—providing pro bono legal and investigative services to individuals seeking to prove their innocence. Further, the network aims to redress the causes of wrongful convictions through education and advocacy.
Persistence Pays Off
Although DNA testing methods themselves can provide answers in a relatively short time frame, reopening a case and tracking down suitable samples for DNA testing can pose its own challenges.
In June 2019, The Innocence Project listed 375 cases of wrongful convictions on their web site. The organization successfully overturned five wrongful convictions in 2018. For Malcolm Alexander, that intervention meant bringing him justice after 38 years of incarceration, the longest sentence served to date by an exonerated client of The Innocence Project.
Alexander was arrested in connection with a rape that had been committed in November 1979. The victim, who owned an antiques store in Gretna, Louisiana, was raped by an assailant who grabbed her from behind and held a gun to her head in a dark bathroom at the back of her store. Due to the assailant being behind her for the entire duration, the victim's opportunity to view him was extremely limited.
In 1980, Alexander had a consensual encounter with a woman who later asked him for money and then accused him of sexual assault. As a result, Alexander's photo was used in a photo array for the victim in the Gretna case. Although the victim made a tentative identification, her confidence was later recorded as "98 percent sure" and Alexander was arrested. Blood type testing of the rape kit, although available, was not requested. Further, Alexander's paid attorney—who was later disbarred for misconduct in Alexander's and several other cases—failed to make crucial court appearances and to file important documents.
The Innocence Project agreed to take Alexander's case in 1996. However, they were soon faced with a seemingly insurmountable roadblock: the rape kit and a semen-stained towel had been destroyed four years after Alexander's conviction. Finally, in 2013, hair evidence recovered from the crime scene was found at the local crime lab. In collaboration with The Innocence Project New Orleans, DNA testing of the hairs proved that they all had the same profile that did not match DNA from either the victim or Alexander. Eventually, Alexander's conviction was vacated in January 2018.
What are the main causes of wrongful convictions, and how can the criminal justice system address these causes? As highlighted by The Innocence Project, incorrect eyewitness identification contributes to the majority of these cases. However, some cases raise questions about the reliability of fundamental forensic techniques themselves.
Rebuilding the Foundation of Forensic Science: The NAS Report
Ten Years of Reform
In 2009, under a directive from the US Senate, the National Research Council of the US National Academy of Sciences (NAS) published a report entitled Strengthening Forensic Science in the United States: A Path Forward. The committee behind the development of the NAS Report included experts across a variety of disciplines, including law, chemistry, molecular biology, engineering, forensic science, computer science and statistics. The report recognized that, while there are many talented and dedicated professionals in the forensic science community, they often face challenges due to lack of resources, sound policies and national support. The goal of the report was to provide recommendations that would "improve the forensic science disciplines and to allow the forensic science community to serve society more effectively." During the preparation of the report, the committee heard presentations from a variety of forensic practitioners, forensic laboratory managers, teachers, forensic researchers, legal professionals and members of law enforcement agencies.
After consideration of all the testimony and evidence presented, the committee found a consistent thread that ran through all their deliberations: the forensic science system suffered from problems that could only be addressed by a national commitment to overhaul the system and develop national standards, as well as a significant infusion of federal funds.
The NAS Report made wide-ranging recommendations, from the establishment of a National Institute of Forensic Science, to forensic laboratory accreditation and certification measures, to researching sources of human bias in interpreting forensic evidence. Not surprisingly, it received a mixed reaction from members of the forensic community.
"These [reactions] included surprise, disbelief, resentment, anger and indifference," says Susan M. Ballou, 2018-2019 President of the American Academy of Forensic Sciences, in an editorial marking the ten-year anniversary of the NAS Report. Despite the initial reaction, Ballou notes, "the community took heed and focused on the 13 recommendations." The editorial concluded that the forensics community still faces challenges but considerable progress has been made to address the NAS Report's recommendations.
The Hon. Harry T. Edwards co-chaired the committee responsible for producing of the NAS Report. Judge Edwards is currently a Senior US Circuit Judge, chief judge emeritus of the US Court of Appeals for the District of Columbia Circuit in Washington, D.C. and professor at the New York University School of Law. He issued a statement in February 2019 that reflected on the progress made since the publication of the report.
In his statement, Judge Edwards discusses the impact of the NAS Report on the use of forensic evidence in court, current attempts to reform shoddy forensic practices, and the exoneration of persons wrongfully convicted on the basis of faulty forensic evidence. However, he notes that much is still to be done, especially toward the establishment of a national, independent, federally funded body to oversee the forensic science disciplines.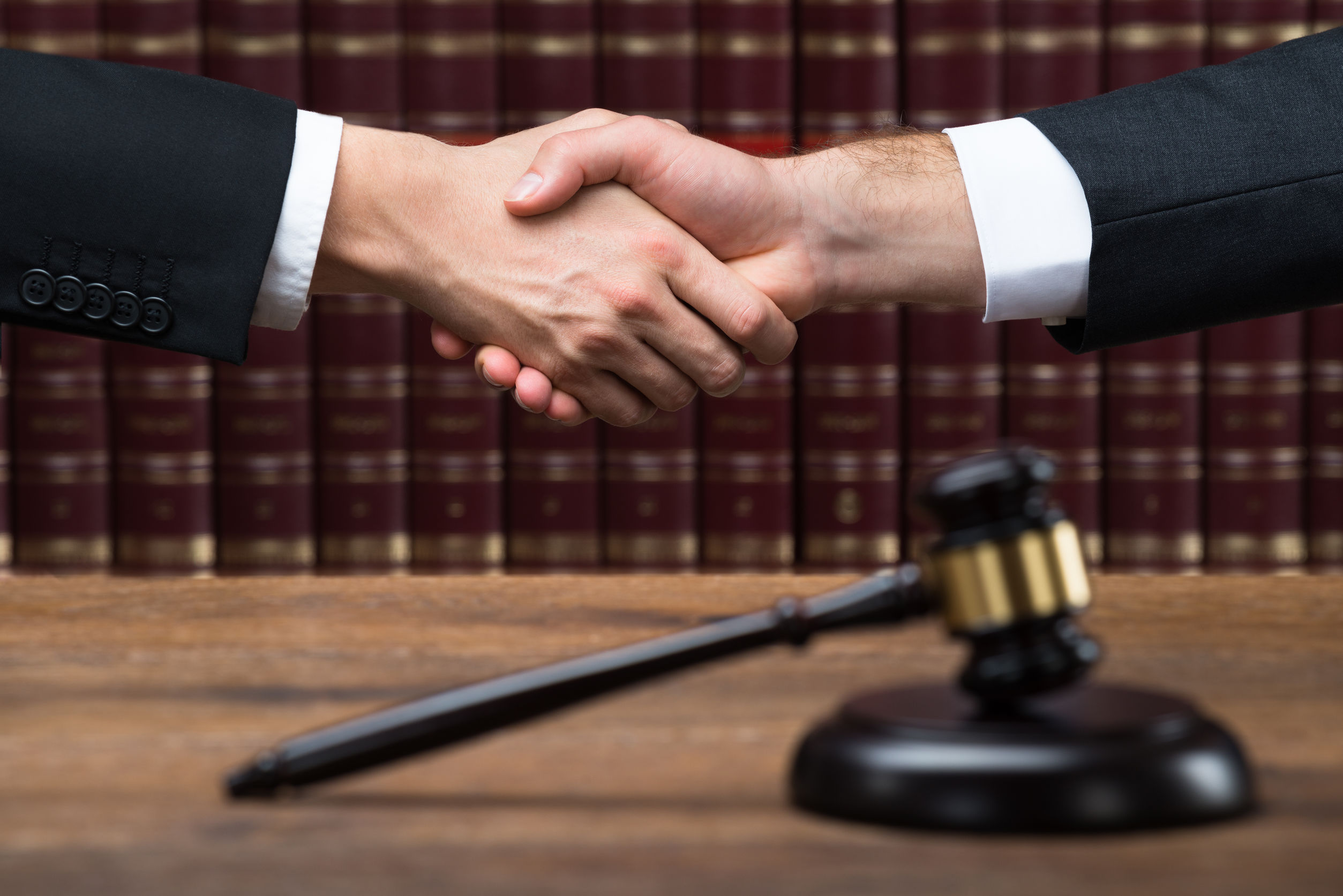 The Role of DNA Testing
Why were the recommendations of the NAS Report controversial? The report challenged the scientific validity of long-standing forensic techniques that were in common use across the country. In particular, the report drew attention to "pattern evidence"—expert interpretations of observed patterns at the crime scene that are matched to the suspect. Such evidence includes shoe prints and tire marks, bite marks, tool marks, fingerprints, handwriting, hair and bloodstain patterns. In fact, the report stated that no forensic method, when subjected to rigorous analysis, was able to consistently and accurately demonstrate a connection between evidence and a specific individual, with one exception: DNA analysis.
DNA-based forensic methods form the cornerstone of efforts aimed at reversing wrongful convictions. At ISHI 29, Greg Hampikian, Ph.D. presented Probabilistic Genotyping: Undoing Wrongful Convictions. Hampikian is a Professor of Biology and Criminal Justice at Boise State University and the Executive Director of The Idaho Innocence Project. He has testified in court as a DNA expert in many cases involving wrongful convictions.
Hampikian explains that probabilistic genotyping has been the most useful method currently available for overturning wrongful convictions. This technique uses sophisticated computer software to examine the DNA profiles of all contributors to a sample and then determine the likelihood of a match to a specific individual. "We have also successfully used other technologies like the new, more sensitive DNA profiling kits and expanded Y-STR testing," he says. Although genealogical testing with Y-STR profiling has been in use for some time, Hampikian observes that the method has gained new significance with the introduction of public databases of single-nucleotide polymorphisms (SNPs). "It is amazing," he says, "that these home tests, consumer genealogy kits, are not yet available in any crime lab but are solving many cold cases."
However, even DNA methods are subject to scrutiny, not because the methods themselves are flawed, but because the samples are mishandled or the procedures are not carried out correctly. "Faulty DNA practices are starting to take a toll," Hampikian says. According to him, practices that muddy the waters of DNA analysis include "unreliable complex DNA mixture analysis, contamination of minute quantities of DNA, and the drive for ever greater lab efficiency at the cost of cutting corners—like processing DNA samples from suspects right next to the evidence." Hampikian stresses that these errors can be minimized through the use of good laboratory practices and common sense, such as processing all evidence samples to completion before a reference DNA samples is brought into the laboratory area.
With a large potential number of wrongful convictions, each Innocence Project has a defined set of criteria to review before accepting a case. "We get about a hundred letters per year from Idaho prisoners requesting help," Hampikian says, "and an equal amount from other states or overseas." Once a case is accepted, the first steps are often the most challenging: identifying evidence and getting permission to test it. Despite the challenges, each Innocence Project is committed to common goals: freeing those who have been wrongfully convicted and reforming the criminal justice system responsible for these wrongful convictions.
After Exoneration: The Path Forward
What's next for those who have been exonerated? Like Kirk Bloodsworth, many of them become advocates for justice, fighting for other prisoners to have the same opportunity to prove their innocence. In addition, they work to ensure that those who are wrongly convicted will never have to face the death penalty.
Witness to Innocence (WTI) is the only US organization dedicated to empowering exonerated death-row survivors to be the most powerful and effective voice in the effort to abolish the death penalty. The nonprofit organization is composed of and led by exonerated death-row survivors and their family members. It was founded in 2003 by Sister Helen Prejean, internationally renowned anti-death penalty activist, and Ray Krone, the 100th person exonerated from death row in the US.
In addition, WTI serves as a support network for those exonerated and released from death row. Many of these individuals suffer from mental and physical health issues, and they lack access to re-entry services. They also face financial difficulties and limited opportunities for employment. As part of its advocacy efforts, WTI has launched a campaign to win financial compensation for these exonerees, by testifying before key Congressional committees, developing public outreach efforts and collaborating with others who have been wrongfully convicted.
These days, Kirk Bloodsworth finds time, among his numerous advocacy and outreach efforts, for another activity: making jewelry. In his suburban Philadelphia home, Bloodsworth practices his silversmithing craft under a company named "Bloods Stones". Among other pieces of fine jewelry, he creates items that have a personal meaning for him: DNA pendants and exoneree rings. The rings are destined as gifts for all those wrongfully convicted who went through the same tortuous process that he did.
Bloodsworth maintains the same passion for his craft as he does for his work with WTI. "We're all going to meet an end," he says. "So what are you going to do while you're waiting?" That's something worth pondering for each one of us.