Using Rapid DNA to Quickly Provide Victim Identification in a Disaster Situation
Interview written and condensed by
Carol Bingham, Tara Luther, Promega
Share this article
"There aren't enough people in the U.S. Army to fight the Carr Fire."
These ominous words that Fire Ecologist, Scott Stephens, told the Washington Post speak volumes about the massive wildfires that rampaged through California in the fall of 2018.
Last year, high temperatures and gusty winds sparked a fire in the leaf litter and dead trees that had been building on the forest floor for the past century, leading to the deadliest and most destructive wildfire season on record in California. The fires were so large that they could be viewed from the International Space Station. Tearing through 153,000 acres, they left 296 missing, 85 dead, and numerous families waiting for answers.
Typically, fingerprinting is the first method used to identify remains using existing databases, but it quickly became apparent that the state of the remains meant additional challenges. DNA would be the logical route, but traditional DNA testing has limitations. It could take weeks to gather the samples, ship them to a laboratory, and conduct analyses, and with the death toll rising and anxious families waiting for answers, another solution was proposed.
ANDE, a Colorado and Massachusetts-based company, who has previously worked with the FBI and the US Military, offered a Rapid DNA platform, making identification possible in only a few hours. They sent a team of 20 to the Coroner's Office in Sacramento and offered to assist in the identification efforts. With a new plan in place, teams from multiple organizations were able to start giving names to the unidentified.
Kim Gin, Coroner at the Sacramento County Coroner's Office, and Richard Selden of ANDE will be sharing how they, along with numerous organizations, tackled the monumental task of identifying those who perished in the fires. Below, Kim and Richard share what it was like working in a mass disaster environment, the challenges they faced, why Rapid DNA was a great tool for identification, and advice they have for other forensic laboratories facing natural disaster identification challenges.
Kim and Richard, thank you very much for talking with us.

How did you both become involved in the California wildfire identification efforts?
The Sacramento County Coroner's Office was asked by Butte County Sheriff via the California State Office of Emergency Services to provide a deputy coroner, a refrigerated truck and some other equipment the morning after the fire started to help with recovery efforts. Two days after the fire started, the Coroner Liaison for the California State Office of Emergency Services made a formal request for the Sacramento County Coroner's Office to take over the examination and identification of the fire victims that had perished on scene, and the request for aid was accepted. This decision was made because it quickly became evident that there were going to be many victims from this horrible incident. ANDE contacted the Butte County Sheriff and offered assistance. Sheriff Honea accepted ANDE's offer to help and then ANDE deployed staff to the Sacramento County Coroner's Office for a meeting. We decided that in order to complete the identification process in the most efficient way that ANDE would join the Sacramento County Coroner staff and be present during examinations in order to obtain the best possible samples and start the testing immediately.
Have you ever been involved in a situation like this before?
No. As a Coroner, we train for mass fatalities, but hope it never happens in our career. The most deceased I had ever handled in my twenty years in this field prior to this event was five decedents from one incident. ANDE had participated in a number of DHS disaster exercises and the military and law enforcement agencies had tested and used ANDE Rapid DNA products—but this was the first time the ANDE system was used during an actual disaster of this magnitude.
What agencies were involved in the identification/rescue process?
An extremely large number of agencies responded to Butte County to help with Search and Rescue then Search and Recovery efforts. The agencies involved in the recovery portion ranged from animal control officers, to District Attorney investigators, to Deputy Coroners from all over the state.
The identification process did not require as many agencies, but there were quite a few agencies involved, including Butte County Sheriff, California Office of Emergency Services, Sacramento County Coroner, ANDE, California Department of Justice Missing and Unidentified Persons Unit, California Department of Justice DNA Lab, Sacramento County Office of Emergency Services, Sacramento County Medical Reserve Corp, Yolo County Sheriff, Placer County Sheriff, Alameda County Sheriff, Sacramento County Fire Department, Los Angeles County Medical Examiner/Coroner, Sacramento County Sheriff; Odontologists, Dr. Jim Wood and Dr. Marc Porco; a team of anthropologists from California State University, Chico; Santa Cruz County Sheriff Anthopologist, Dr. Laura Zephro, and two retired anthropologists who volunteered their time to help, Dr. Allison Galloway and Dr. Deborah Gray.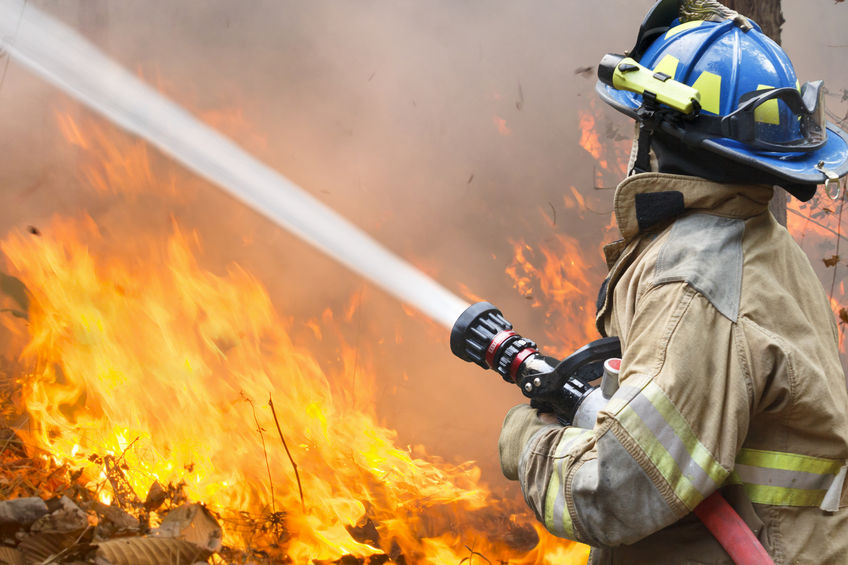 What was the environment like where you were processing samples?

What was the general feeling of those who were involved?
We were in the Sacramento County Morgue primarily which is very large, but the sheer number of victims we were examining took up a lot of space. We ran out of room pretty quickly and had to move the remains to the back secure parking lot to a locked refrigerated semi-trailer which served as a secondary storage facility for the victims. Most of the victims were badly burnt so the containers and bags they were transported in were often covered in ash which dropped off onto the floors and covered our equipment. Between the charred remains and ash from the scenes, the whole morgue smelled like a fire.
The general feeling from everyone working on the exams and identifications started out uniformly as a determination to make as many identifications as we could, as quickly as possible, before having to wait on DNA identification through traditional lab procedures. We all knew it was going to be a long road for us and the families that were waiting to hear if their loved one was a victim. When ANDE arrived and the first identification was made so quickly, the feeling changed from one of resignation to waiting on traditional DNA identifications to one of overwhelming excitement and a renewed surge to work quickly to bring closure to the families. We were weeks away from the holiday season and we wanted as many victims to be identified and released back to the care of their families prior to Thanksgiving and then after that, Christmas.
What were some of the challenges that you faced in identifying the victims?

How did you overcome these challenges?
We faced a number of challenges. The state of the remains was the biggest overall challenge. When the first set of remains were brought in, I didn't think we would be able to identify even a portion of the remains and as the days progressed the state of the remains steadily worsened. That challenge was addressed through the use of Rapid DNA. Another challenge faced was the lack of antemortem dental and medical records to make dental comparisons and hardware identification. Many of the dental and medical offices in the Paradise community and a portion of the county hospital had burned and in doing so, many antemortem records were lost.
Space also quickly became a concern. The large number of victims coupled with an already high caseload in Sacramento County resulted in a lack of space in the autopsy suites and in the morgue refrigerator. Luckily, we had a 53 foot refrigerated trailer, purchased through a grant many years before, that was moved from an off-site location into our parking lot to serve as a temporary morgue. We ran out of tables for the victims on the second day and had to ask for assistance from Sacramento County Office of Emergency Services to help with locating backboards that could be fashioned into tables for holding the remains safely. Sacramento County Medical Reserve Corp and the Sacramento County Fire Department supplied the backboards and a local funeral home, ABC Cremation, came in and helped with some other table options until we could get the backboards.
Another really big issue was family reference samples or the lack thereof. Conventionally, viable family reference samples are obtained at the scene or in a family assistance center then taken to the lab. This approach actually became a hindrance for fast identifications by Rapid DNA testing. Once the samples were delivered to the lab, lab protocol prohibited them from being released back to us for Rapid DNA testing. California Department of Justice (DOJ) did help with providing completed STR tables for comparison and Butte County staff worked on getting new samples to us for quick testing.
The last big issue was that the fire displaced so many people making it difficult to obtain good family reference samples. Butte County Sheriff enlisted help from neighboring jurisdictions and tasked their own detectives to track people down. A national call out also allowed distantly located family members to submit samples to local PD.
What made Rapid DNA a good platform/solution for this type of identification?
The extremely degraded state of the remains made Rapid DNA ideal for the identifications. Very few of the remains were intact enough for identification through fingerprints or dental comparison which made identification by DNA the most viable solution. Rapid DNA testing does not take nearly as long as traditional lab testing so ANDE was able to run multiple samples when needed and the process was still much faster than traditional means. The testing was completed so quickly that many victims were identified essentially immediately, allowing us to focus on the cases that needed more extensive testing or that needed additional family reference samples.
What was the process used to identify the victims?
Butte County's Odontologist made some identifications following an urgent request to area dentists for records. Some decedents were identified through fingerprints, but these identifications were only for a small percentage of the victims that perished in the fire. Two people were identified by surgical hardware after an extensive search for medical records was successful.
Butte County, with the help of the staff from the California Department of Justice (DOJ) and various volunteers, had started taking samples from the families of the missing - allowing for comparison using DNA testing. It was inevitable, based on the nature of the incident, that the identification process for the majority of the fire victims would come to depend on conventional DNA testing, which would be a lengthy, time-consuming affair. I had resigned myself to this fact until I learned that ANDE had offered to deploy a team to help with DNA identification. I was intrigued with the concept and hopeful they might be able to help speed up the process a little.
It soon became apparent that ANDE held the key to not only identifying the victims with the most degraded samples possible, but doing it much faster than I ever could have imagined. DNA testing for victims of fires can take months or years to run at a traditional crime laboratory simply because the testing process requires many steps and sometimes the results do not produce an identification, requiring more samples to be gathered and tested. This process takes time; time that ANDE had figured out how to reduce to a 90-minute test.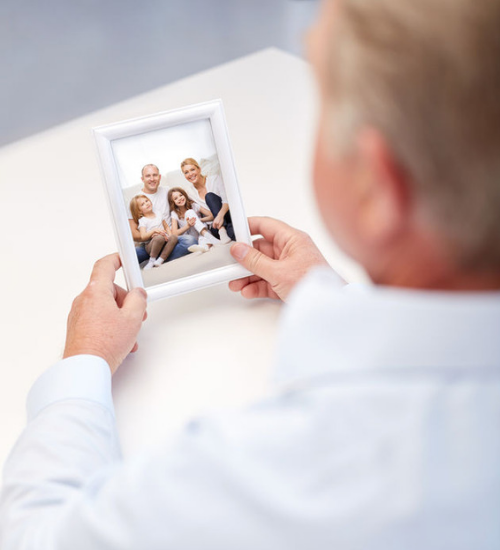 Have all of the remains been identified?

What did it mean to you both to be able to provide answers for these families?
Almost all of the remains have been identified. We still have a handful of cases that are left, either due to a lack of family reference samples or to DNA that is too highly degraded for STR analysis. We are continuing to work these cases and are cautiously optimistic that we will be able to make IDs.
When a loved one is missing and may be deceased, telling someone to wait patiently is akin to torture. We were gratified to be able to bring closure to so many families so quickly. Although learning that a loved one has perished is likely the worst day of the family member's life, having closure is the first step to allow grieving, and grieving is the first step in beginning the healing process. In addition, there are practical impacts of receiving a definitive answer—for example, a death certificate is required to process many insurance claims. We were moved and honored to provide answers to families and help them, in a small way at least, to begin to move forward with their lives.
What have you learned through this process?

Do you have any advice to offer other agencies who may one day face a similar situation?
We cannot go backwards! Now that we know that Rapid DNA is so effective in Disaster Victim Identification, the idea that we can continue with the conventional approach is a non-starter. I would advise other agencies that the implementation of Rapid DNA is not inherently complex and that it is better to do the work to enable such implementation now, before the next disaster strikes.
There are many other lessons learned from our work on the Camp Fire, and I now believe that we can move even more quickly to identify victims based on what we learned. We'll cover those lessons learned in our upcoming talk at ISHI.
What do you anticipate for the future of Rapid DNA?
Rapid DNA is at an inflection point. From ANDE's NDIS approval (for buccal swabs) to military approval (for all sample types) and the use of the system in DVI and crime scene analyses, we are now well beyond the "will this work phase." Several states, agencies, and countries are adopting ANDE's Rapid DNA technology, and over the coming months and years, we expect very broad adoption for arrestee testing, crime scene analysis, DVI, and the prevention of human trafficking. We anticipate that law enforcement officials will continue to develop protocols and approaches to use Rapid DNA technology broadly, effectively, and in ways that are synergistic with and complementary to laboratory DNA analysis.
There have been some concerns brought up in the media lately about the potential misuse of Rapid DNA by untrained personnel.

How would you address that?
Although we've heard this concern raised, we are unaware of any cases in which untrained personnel have utilized the ANDE system. ANDE Corporation has provided extensive training to a large number of agencies, and these agencies have developed policies and protocols to ensure that trained personnel operate the system. Some of these (in our opinion unfounded) concerns are characteristic of the adoption of new and disruptive technologies. Just as there are thought leaders that embrace new technologies, there are those who are concerned that changes to the long-standing status quo are dangerous. Our hope is that these concerns diminish as more people become familiar with the effectiveness, speed, and ease-of-use of the technology and most importantly, with the major public safety benefits resulting from its implementation.
What other circumstances or cases might be ideal for utilizing Rapid DNA technology?
Based on our work on the Camp Fire, it is clear that Rapid DNA can be applied to unidentified remains cases in general in Coroner's and Medical Examiner's Offices. In fact, several of my staff have been trained in the use of the ANDE system and we have made identifications using the system. Rapid DNA is also well-suited to crime scene applications, including the processing of sexual assault evidence. And, of course, arrestee testing is a major application following the passage of the Federal Rapid DNA Act of 2017. Human trafficking prevention, counter-terrorism, and other military applications are also ideal for utilizing Rapid DNA technology.
Kim and Richard, thank you very much for talking with us. We appreciate the hard work you both have done in the identification process and though we hope to not see a tragedy like this in the near future, it is encouraging to learn how new technologies are bringing closure to families who need it most.
To learn more about The International Symposium on Human Identification and register to attend, please visit our website.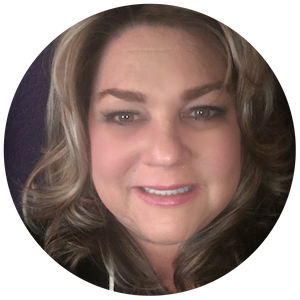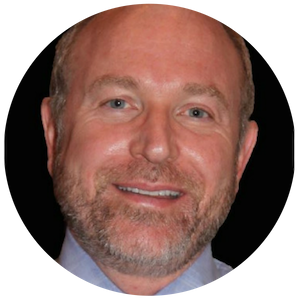 Kim Gin has worked for the County of Sacramento for twenty years. She started with the County as a Probation Officer and transferred after one year to the Coroner's Office as a death investigator. She was promoted to Supervising Deputy Coroner in 2012 and then the Coroner in 2014. She has investigated many different kinds of deaths during her career. The mission for her office is to accurately pinpoint cause and manner of death while also ensuring that the decedents and their families are treated with dignity and respect. She is currently the Vice President of the California State Coroners' Association and is a member of the American Board of Medicolegal Death Investigators. She is also currently a Lead Faculty Instructor in the College of Security and Criminal Justice at the University of Phoenix. She has been a Criminal Justice instructor for various colleges since 2006. She spends her free time with her family and loves to read and garden.
Richard Selden founded ANDE (originally NetBio) in 2004 with a vision to move DNA analysis from sophisticated laboratories to the field, where it could have immediate impact on forensic identification in military, disaster victim identification, law enforcement, and homeland security applications. His fascination with practical applications of DNA emerged from his early career as a pediatrician and scientist seeking solutions to the diagnosis and treatment of genetic disease. Once convinced of the potential of generating a DNA ID in two hours by a non-technical operator outside the laboratory, he created the field of Rapid DNA with an initial focus on public safety. Working closely with several US federal agencies to understand their operational requirements, he led the team that developed and launched what is today known as the ANDE Rapid DNA Identification system.
Dr. Selden is an author on 43 scientific publications and an inventor on 44 US patents. He has received awards including the Ernst & Young New England Entrepreneur of the Year, the R&D 100 Award, and the Not Impossible Award. When he's not working, Richard spends his time with his family, reading, and working on conservation projects in the Boston area.